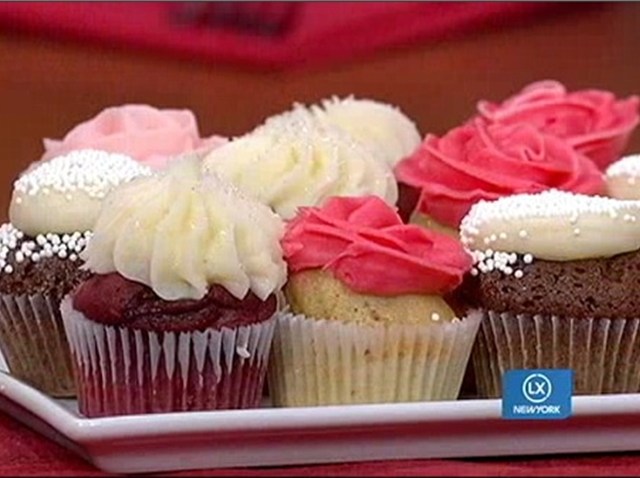 As the cupcake wars rage across our region, a small coterie of kindred spirits are in the kitchen churning out 600 cupcakes for a cause. Adult literacy.
Katie Beckman wins the prize for best name with her blog: "Gimme Dem Cupcakes." She's a vegan who knows how to create the chemical wizardry of cake and frosting without bringing any animals into the mix. Remember, sugar and flour come from plants.
On Friday, March 19, Beckman will team up with Kari Nye of the Tanglewood baking blog, Daysi Rodriguez, Yuli Gil Paredes and Gloria Ford to make 27 batches of vegan cupcakes. Two hundred of them will be gluten-free.
Among the flavors: s'more, chocomint and jelly donut.
Your job? Eat them and make a donation to adult literacy. All 600 cupcakes will be available for free on March 19 at the Literacy Council of Northern Virginia. Donations support the adult tutoring and classroom programs.
One of the greatest gifts we have and can give is the ability to read. Imagine navigating our world without it. You know how it feels looking at billboards in foreign countries? Adult illiteracy is heartbreaking. It is also easy to remedy.
You just read this. It was second nature. Help support a group that lives to ignite the written language in the minds of people who still struggle to comprehend the combination of letters and vowels.
The cupcake is a lovely lure. Teaching someone to read is even sweeter.