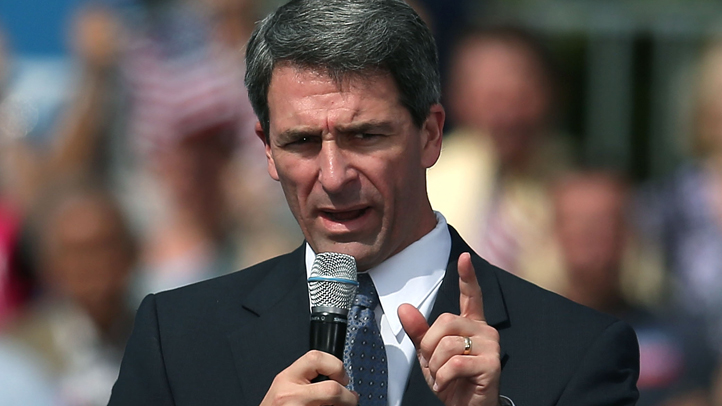 Virginia Attorney General Ken Cuccinelli plans to launch a website Wednesday that will cast his support of Virginia's anti-sodomy law in a different light.
Democrats said the Republican gubernatorial candidate's support of the law proves he is anti-gay, but he says the law really aims to protect children from sexual predators, according to The Washington Post.
His campaign's new website will feature 90 sex offenders who've been prosecuted under the 10-year-old anti-sodomy law. According to The Post, visitors to the site can enter their zip code to see "offenders who live or work near you, who may be removed from the Sex Offender Registry if Ken doesn't win this appeal."
Opponent Terry McAuliffe calls the website a political play.
Back in April, Cuccinelli urged a federal appeals court to overturn a decision by a panel of state judges declaring an anti-sodomy law unconstitutional.