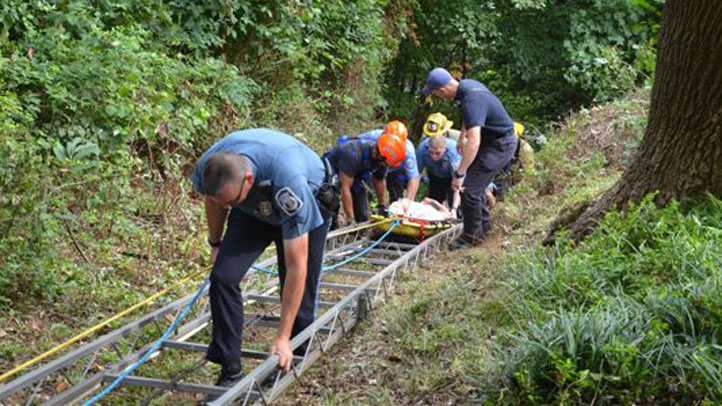 Emergency crews performed a tricky rescue after an injured person was discovered down a very steep slope in Arnold, Md.
The Anne Arundel County Fire Department was called to the 1300 block of Kinloch Circle Friday evening and found a man, 69, suffering from multiple injuries 200 feet down a steep slope. The man apparently fell from a tram while descending the hill to the waterfront.
Rescuers were able to get to the victim and placed him in a rescue basket. The man was then transported via helicopter to the University of Maryland Shock Trauma Center with serious, life-threatening injuries.
Police are investigating the accident. A unit from Queen Anne's County assisted in the rescue.