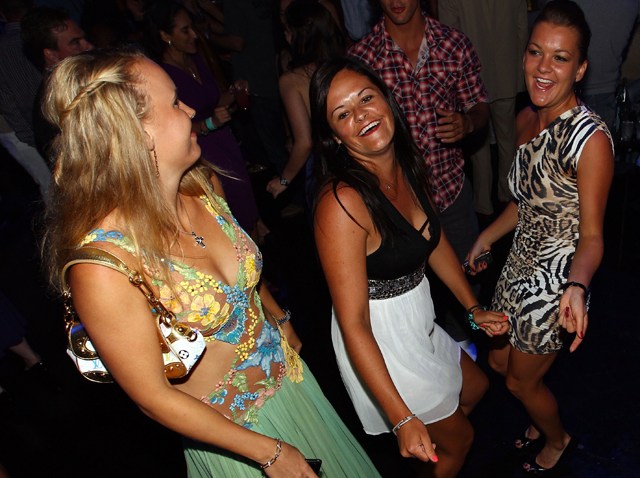 The two couples at the center of a fight over the legality of gay marriage in Virginia are celebrating a federal judge's ruling overturning the state's ban.
On Friday, Tim Bostic and Tony London of Norfolk and Carol Schall and Mary Townley of Chesterfield County praised U.S. District Judge Arenda Wright Allen's late-night ruling declaring the state's ban on same-sex marriage unconstitutional. The judge wrote that the ban violates the 14th Amendment.
Wright Allen stayed her decision, which means no marriages can take place until the issue is ultimately decided by an appeals court.
In a Valentine's Day news conference, the two couples at the center of a Virginia case said that while the decision has been stayed, it brings them one step closer to marriage.

"The saying here is that Virginia is for lovers, and truly we are experiencing that today in a way that we never have before,'' Carol Schall said. She and Mary Townley married in California in 2008 and have a teenage daughter. They want Virginia to recognize their marriage.
Timothy Bostic - who was denied a marriage license with Tony London by the Norfolk Circuit Court on July 1, shortly after the Supreme Court struck down parts of the federal Defense of Marriage Act - said the judge in this case "gets it.''

"She understands why we're doing this and how important this is to us, and anyone that believes in the ideals upon which this country was founded can't help but understand,'' Bostic said.

Adam Umhoefer of the American Foundation for Equal Rights, which sponsored the challenge for the plaintiffs, emphasized the message the ruling sent to the South. ``Today in places like Birmingham and Biloxi, Chattanooga and Charleston, gay and lesbian couples know that equality isn't just something that happens up north,'' he said.
Copyright AP - Associated Press