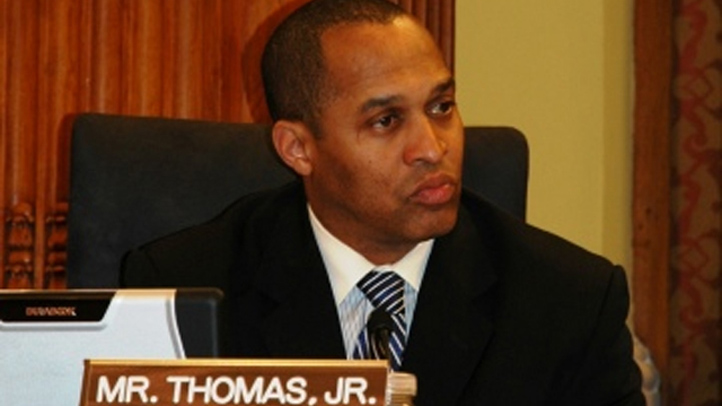 D.C. Councilman Harry Thomas Jr. has settled the civil lawsuit filed against him by the city.

Thomas has agreed to repay the city $300,000 over the next two years and five months but isn't denying or admitting any wrongdoing.
"As I have stated before, the allegations in the attorney general's complaint about there being no service provided and a purposeful misuse of any funds are not true," Thomas said in a statement released Friday afternoon. "That is why the settlement does not have any agreement of wrongdoing."
In June, D.C. Attorney General Irvin Nathan filed a lawsuit in D.C. Superior Court against Thomas accusing him of using money meant for youth programs on to buy things for himself, including golf outings, trips to Las Vegas, a $58,000 Audio Quattro Premium sport utility vehicle and the publication of a brochure about his public service.

Thomas made an initial payment of $50,000 to the city today. He will make five more $50,000 payments by December 2013.
No council member has ever had to pay money back to the city.

"It is not uncommon for grantees, including D.C. agencies receiving federal funds, to have expenditures disallowed," Thomas said. "It is my desire to move forward with the disposition of this matter in a way that will cause the least disruption to my family and my constituency, and that will save the DC government and its citizens the time and expense of litigation, as well."
An investigation into Team Thomas – a non-profit started in 2000 to provide community services like holiday food distribution and sports clinics for children – has been under investigation since the Mayor Adrian Fenty administration. Thomas was accused of accepting donations to Team Thomas from corporations in business with the city while he was serving in office.
As part of the settlement, Team Thomas will donate $50,000 worth of sporting goods and equipment to Little League Baseball.
Thomas cannot be involved in the solicitiation of charitable donations in the city for the next five years, except for his Constituent Fund, according to the Office of the Attorney General.
The settlement does not clear Thomas of potential criminal charges, which are being investigated.