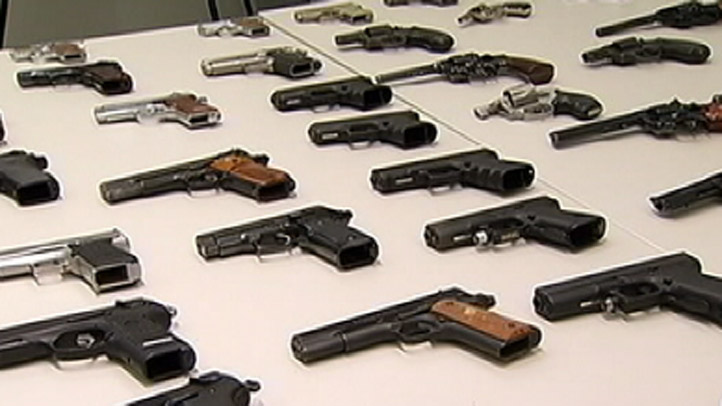 On the eve of what could be a decisive day for the future of the Metropolitan Washington Council of Governments, three more jurisdictions are asking the council to back away from its recent endorsement of gun control.
At its March meeting, COG voted to support a resolution from the International Chiefs of Police that backs several gun control measures like an assault weapons ban and more background checks.
Several jurisdictions that are COG members quickly complained that the resolution was beyond the planning agency's mission.
Prince William County and Frederick, Md., are threatening to withdraw their dues if COG doesn't scrap the resolution.
Tuesday the chairs of the Fairfax and Loudoun county boards and Alexandria Mayor William Euille signed a letter asking COG to vote tomorrow to reconsider last month's resolution.
They want COG to assign the matter to a committee for study.