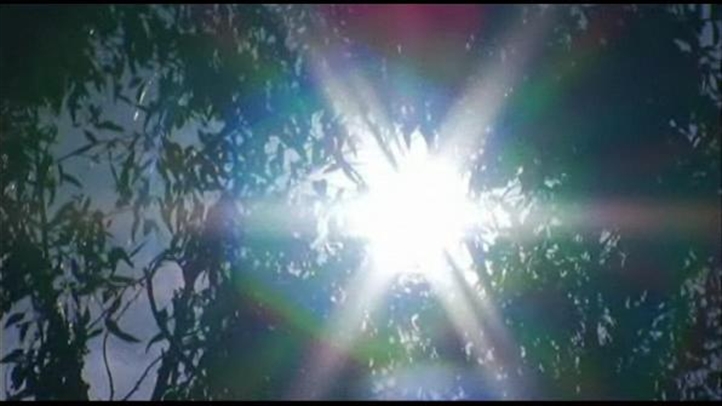 Temperatures in the D.C. area are expected to top 90 degrees this week.
For ways to beat the heat in Washington, check out the city's 2011 heat emergency plan.
Prince George's County, Md., has opened six cooling centers so residents who don't have air conditioning can get some relief.
There are two centers open exclusively for seniors and four for the general public. They're expected to be open through the end of the week.
Cooling centers are open for seniors at the following locations:
New Carrollton Nutrition Center, 6016 Princess Garden Parkway, Lanham from 10 a.m. until 2 p.m.
Camp Springs Senior Activity Center, 6420 Allentown Road, Camp Springs from 9 a.m. until 3 p.m.
Cooling centers are open for the general public at the following locations from 10 a.m. to 9 p.m.:
Fairland Sports and Aquatics Center, 13820 and 13950 Old Gunpowder Road, Laurel, 301-362-6060
Rollingcrest-Chillum Community Center, 6120 Sargent Road, Chillum, 301-853-2005
Palmer Park Community Center, 7720 Barlowe Road, Landover, 301-773-5665
Hillcrest Heights Community Center, 2300 Oxon Run Drive, Hillcrest Heights, 301-505-0896
"For the second week in a row, we are experiencing high temperatures and poor air quality. Our public safety officials remain vigilant in protecting County residents from heat-related illnesses and other effects by opening cooling centers," Prince George's County Executive Rushern L. Baker III said in a press release. "Additionally, we ask all residents to use caution and common sense during these excessive temperatures, drink plenty of water, and, most importantly, look after family members and neighbors, especially the elderly."
The Prince George's County Office of Homeland Security continues to recommend the following tips:
Elderly, infants and those with chronic illnesses can dehydrate more easily and are more susceptible to heat-related illnesses. Please check on relatives, friends, and neighbors.
Your best protection is to stay well hydrated. Sweat, or water, allows heat to evaporate from your skin's surface. If you become dehydrated, it is more difficult for your body to maintain an acceptable temperature. The best thing to drink is water. Gatorade or other sports drinks are also good. Avoid drinks containing alcohol or caffeine.
Limit heavy exertion when high levels of heat and humidity are present. High humidity levels make it more difficult for your body to dissipate heat.
Increase time spent in an air-conditioned environment.
Wear loose fitting, light-colored clothing.
Take frequent rest breaks in the air conditioning or shade.
Eat smaller meals, more often.
Spend time at local pools or take cool baths.
Make sure pets have access to water and shade.
Continue to monitor weather reports for updates and tips.