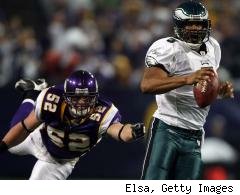 A construction worker was rescued Thursday morning after falling down a storm drain along the Dulles Toll Road.
Fire crews from Fairfax County and the Metropolitan Washington Airports Authority were called to the eastbound lanes of the Dulles Toll Road about 10 a.m. after a worker fell down a storm drain.
Chopper4 flew over the scene as crews pulled the man from the hole.
The worker is being treated at the scene. There's no work on his current condition.