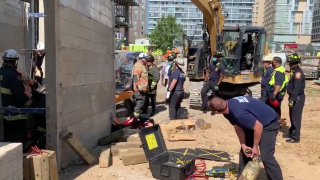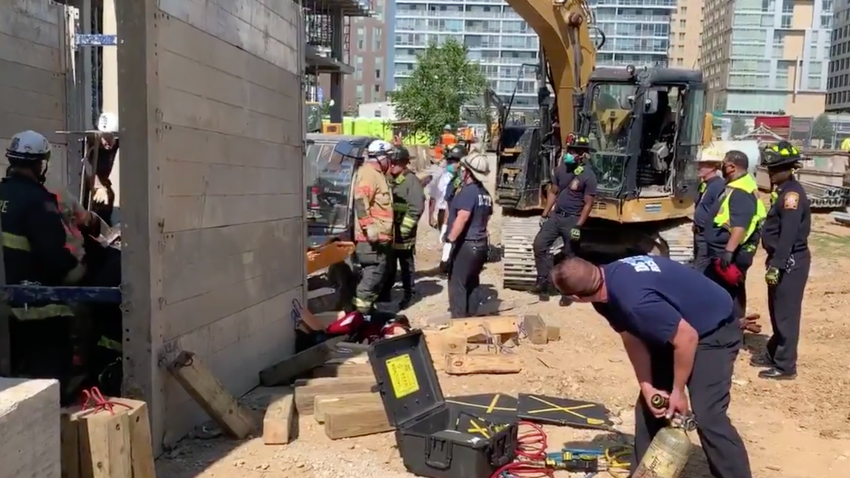 A construction worker died after an accident Tuesday morning at a job site in the Navy Yard area of Southeast D.C.
The man, whose name was not immediately released, was in the 1200 block of New Jersey Avenue SE when he was pinned under a large piece of equipment, the D.C. fire department said.
Rescue crews arrived at about 10 a.m. and were able to free the worker. He was rushed to a hospital with grave injuries and later died.
A second worker also was hurt and was treated at the scene.
Stay with NBC Washington for more details on this developing story.