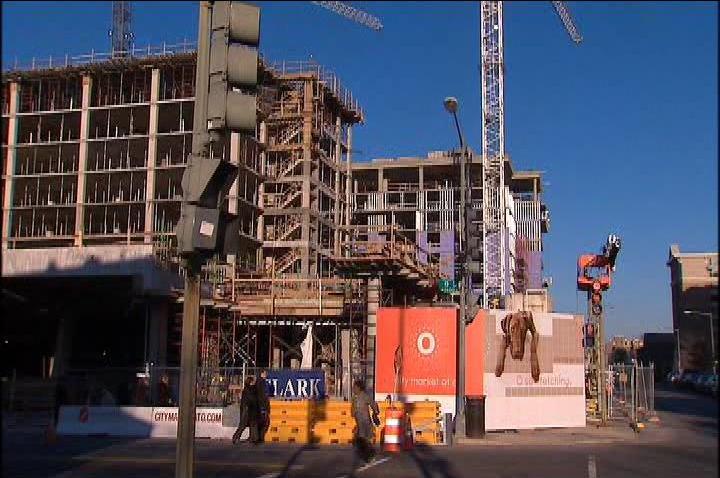 Construction began on a new convention-style hotel in D.C.'s Shaw neighborhood.
District officials and owners of Cambria Suites announced the launch of the $40 million project Monday.
"People have waited patiently to see what is happening in Shaw," D.C. Mayor Vincent Gray said.
The 182-rooms are being built above the new City Market at O retail area. The site is one block from the Washington Convention Center.
The Cambria Suites' D.C. design is geared toward convention visitors and others doing business in downtown D.C. All rooms of the hotel will have separate living, working and sleeping space. The lobby will have a meeting area.

D.C. Mayor Vincent Gray and members of the D.C. Council were on hand to talk about the projected impact. The hotel is expected to bring 400 construction and 400 full-time permanent jobs to the Washington area. It's also projected to bring $130 million in tax revenue to the city over 30 years.
"This project, the Cambria Suites and the rest of the O Street Market project, is making the city more business friendly," Mayor Gray said.

Cambria Suites is a subsidiary of Choice Hotels. The company's headquarters is in Silver Spring, Md.
Work on the Cambria Suites is schedule to be finished in spring 2014.