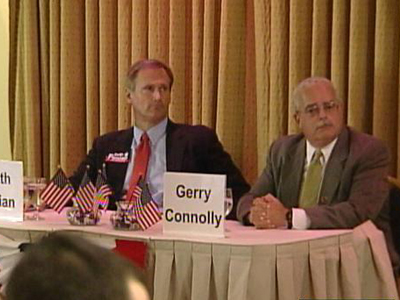 U.S. Rep. Gerry Connolly, D-Va., was hospitalized this week but is expected to go home this weekend.
Connolly went to his doctor earlier this week for a checkup, and his doctor recommended hospitalization for further testing, according to James Walkinshaw, Connolly's chief of staff.
"The details are a private matter, but he is doing well and will be heading home this weekend," Walkinshaw said.
The hospitalization came as votes were canvassed following a tight vote on Election Day. After defeating Republican Keith Fimian by 12 points in 2008, he edged him out in their rematch by less than one point this week. Fimian could ask for a recount.
---
Fan, Follow and Text: Get the latest from NBCWashington.com anytime, anywhere. Follow us on Twitter and Facebook. Sign up for our e-mail newsletters and get breaking news delivered right to your mobile phone -- just text DCBREAKING to 622339 to sign up. (Message and data rates may apply.)