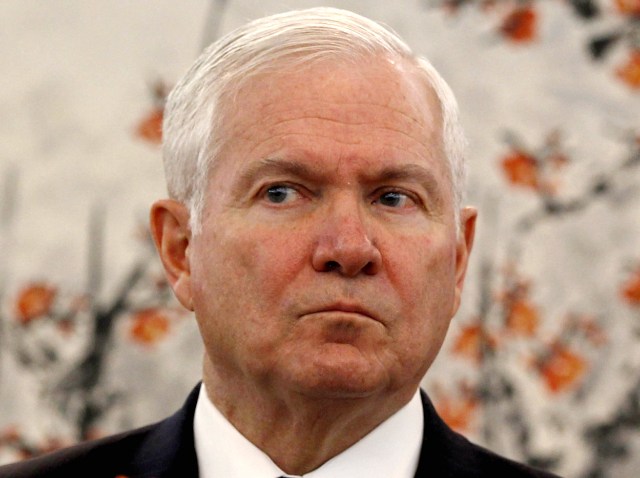 "Severe disruptions to traffic."
That's what four Virginia Congressmen say will happen if the Army brings more than 6,000 employees into the Mark Center in Alexandria.
Representatives Jim Moran and Gerry Connolly and Senators Jim Webb and Mark Warner sent a letter to Defense Secretary Robert Gates Tuesday asking to delay the move.
The letter highlights flaws in the Army's plan to control traffic once the employees are in. The Congressmen claim the Army failed to factor in reports by the Virginia Department of Transportation when making their assessments.
The letter reads in part:

"Four separate traffic analysis conducted over the past several years do not show that there will be significant impacts on I-395." This assertion is factually incorrect. The Virginia Department of Transportation (VDOT) "Mark Center (BRAC 133) Access Study" found that even with the intersection improvements and the completion of HOT lanes improvements (which have been canceled), the additional traffic resulting from BRAC #133 "will produce significant operational deficiencies" on I-395. In particular:
Section 8.2.1 of the VDOT study indicates "new trips generated by the Mark Center site ... on the northbound off-ramp to Seminary is projected to double ... which would result in severe traffic congestion along northbound I-395."
Section 8.2.1. also states, "Southbound general purpose lanes on I-395 between King Street and Seminary Road interchanges would experience severe traffic congestion … during both AM and PM peak conditions."
Other analysis by both the Army's Military Surface Deployment and Distribution Command (SDDC) and VDOT warn that queuing along the on- and off-ramps will negatively impact I-395.
According to the Army's Military Surface Deployment and Distribution Command (SDDC), at the I-395 and Seminary Road interchange, the number of vehicles exiting the northbound ramp due to BRAC #133 will nearly double. The increase in traffic will overwhelm the capacity of both the turning lane and intersection, resulting in a decline in the level of service from "D" to "F."
Section 4.2 of the 2011 VDOT "Mark Center Short/Mid Term Improvements Alternatives Technical Memorandum" concluded that "most of the study area intersections are showing significant delay resulting in recurring congestion. Queue spill-back from many of the intersections extend to and interfere with upstream intersections or freeway gore areas."
The Congressmen go on to say nearly 200,000 commuters will be affected by the shift of employees at the Mark Center. They're hope is that the Department of Defense will use the BRAC deadline extension to make the necessary adjustments. If not, the move is expected by the end of this year.