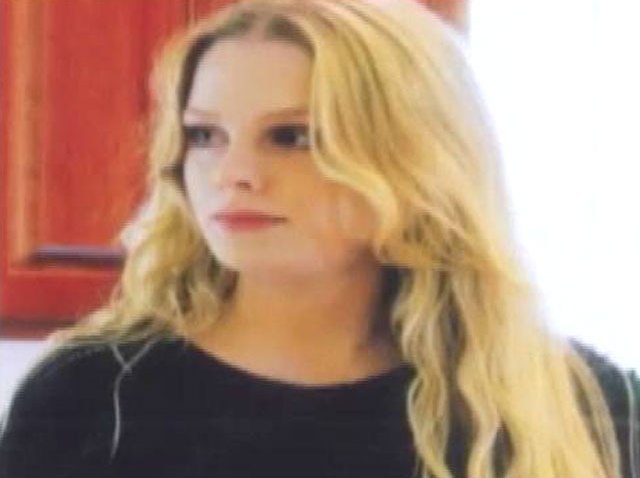 State police confirmed skeletal remains found in a remote farm field are those of missing Virginia Tech student Morgan Harrington.
Investigators said Wednesday the confirmation was based on dental records provided by Harrington's family.
"Morgan's mother, Gil, and I are overwhelmingly saddened by yesterday's discovery, but we are also relieved because our questions can now be answered and we can give our daughter a proper burial," said the woman's father, Dan Harrington. "We know that because of the good life Morgan led and the love she created for everyone around her, she is now in a safer, better place."
The 20-year-old Roanoke woman disappeared after attending a Metallica show in Charlottesville on Oct. 17. She became separated from her friends after she left the concert arena and was denied re-entry. She told them she would find a way home but hadn't been heard from since.
Her partially skeletal remains were discovered at about 9 a.m. Tuesday in a field about 10 miles from the venue on the remote, 700-acre Anchorage Farm. Farm owner David Bass told The Associated Press he was feeding his cattle at the time and saw the remains from his tractor.
Crime scene technicians searched the farm for evidence with a grid mapping technique, NBC29 reported.
Dozens of police officers spent much of the day going to and from the large hill near Red Hill. Vans and trucks labeled "Forensic Unit" with both Albemarle and State Police took to the winding road, over the hill, leading to the scene.

A State Police helicopter took to the air, searching for potential clues from the sky. The lead investigator on the Morgan Harrington case, Lieutenant Joe Rader, arrived on the scene just after 12:30 p.m.
Police returned to the farm Wednesday. The investigation into the time and cause of death continues.
The remote location of Harrington's remains suggest a local link to her death, Dan Harrington said. Only someone local would know that location, he said at Wednesday news conference. The field is "not a random place that someone came upon accidentally," he said.
Police have said Harrington's purse and cell phone were found by a passerby in a small parking lot between the arena and an athletic field.
In the months after her disappearance, hundreds of volunteers and law enforcement officials searched the surrounding area. Investigators said they had not searched the hayfield where the remains were found.
Police received hundreds of tips, and at least $150,000 in rewards were offered. Metallica contributed $50,000.
Morgan's image was seen on billboards and posters around Virginia, and her family created a Web site to further the search.
The Harringtons met with reporters at the Copley Road Bridge, where investigators have said witnesses last placed Morgan Harrington.
Gil Harrington said her daughter's death reflected the treatment of women in society.
"Parents always urge caution to their children," she said. "We need to change the social framework that uses women as prey. That is the shift that needs to be made."
Dan Harrington said young people "are very trusting in this world that we live in," and he and his wife had warned their daughter to be cautious.
"It does bring to mind that people are vulnerable," he added. "And I think we have the responsibility in Morgan's case to bring to light that people have to be careful."
The Harringtons said burial plans for their daughter are "still up in the air" because the medical examiner is not expected to release her remains for another five or six days.
Metallica posted condolences to Morgan's family and friends on its Web site. The band was "profoundly saddened" by the discovery of Harrington's remains and said its thoughts are with her parents.

Copyright AP - Associated Press