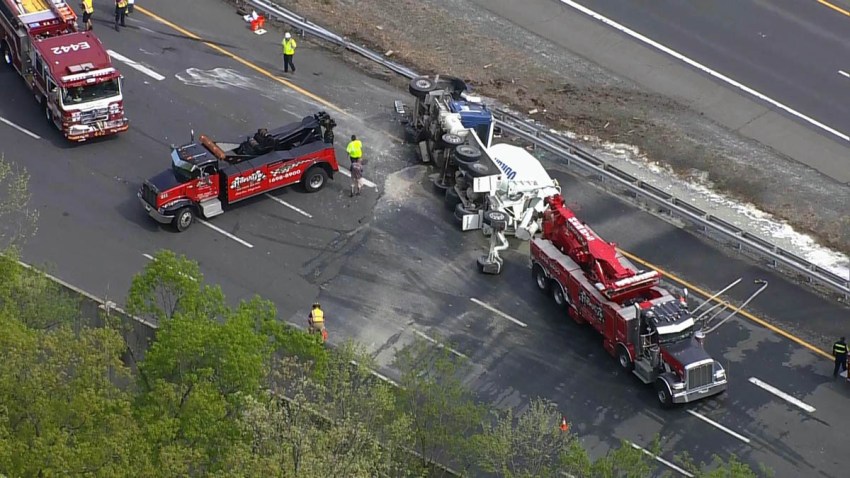 There were major delays getting to Dulles International Airport after a concrete truck overturned on the westbound Dulles Toll Road between Route 7 and Wolf Trap Wednesday afternoon.
A crash between the cement truck and an SUV in Vienna closed four lanes of traffic for clean-up and caused delays during the evening rush.
The call for the overturned truck came in at about 2:45 p.m. and a single file of traffic squeezed through the far-right lane.
Chopper4 video showed traffic backed up for miles. Cars were diverted onto the Dulles Access Road about half a mile before the toll plaza on Route 267.
All lanes reopened by about 8 p.m.
Both the Fairfax County Fire and Rescue Department and the Metropolitan Washington Airports Authority Police responded.