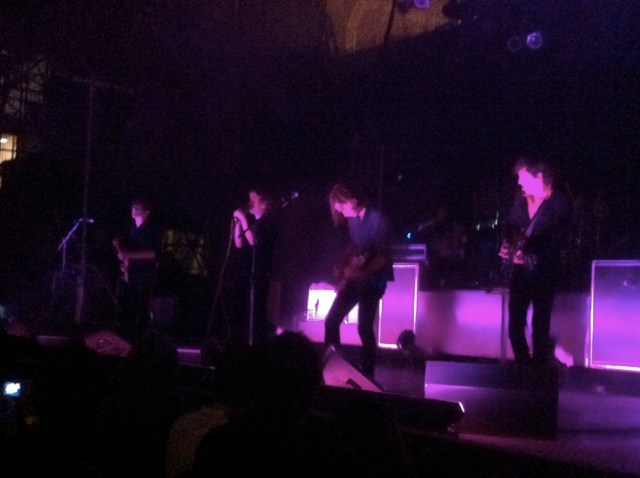 A statewide poll shows Virginia registered voters are split over whether they can believe Gov. Bob McDonnell as federal and state criminal investigations focus on tens of thousands of dollars' worth of gifts and loans he and his family received from a major political donor.

The poll, released Thursday by Quinnipiac University, also shows that voters give solid job-approval marks to Virginia's U.S. senators, Mark R. Warner and Tim Kaine, and that former Secretary of State Hillary Clinton is in the strongest position in the battleground state among potential 2016 presidential contenders.

A majority of the 1,374 registered voters surveyed say New York Mayor Michael Bloomberg has no business meddling in Virginia's gun laws.

The survey, conducted through live telephone interviews by the independent Connecticut-based university from Aug. 14-19, has a margin of sampling error of plus-or-minus 2.6 percentage points.

The Republican governor's job-performance rating remains in positive territory, with 47 percent approving of the job he's doing to 39 percent who disapprove. The same poll a month ago showed 46 percent approved, but it also showed that only 37 percent disapproved.

That's a long tumble from his high job-performance mark of 62 percent in October 2011, long before news accounts starting this spring of the governor or members of his family taking at least $145,000 in loans and personal gifts from Jonnie R. Williams, chief executive of the troubled Virginia nutritional supplements maker Star Scientific Inc. Since Quinnipiac's July 17 poll, McDonnell has apologized for accepting the gifts and loans, most of them never disclosed on annual statements of economic interest, and announced that most of it has either been returned to Williams or he was reimbursed for it.

Asked whether respondents consider McDonnell honest and trustworthy, 42 percent said yes, 41 percent said no and 17 percent didn't know or wouldn't answer. And when asked their personal opinion of McDonnell, 34 percent said it was favorable, 35 percent said it was unfavorable, 28 percent said they hadn't heard enough about the governor and 3 percent refused to say.

"The fact that he gets a thumbs-up for his job performance but a split on favorability indicates that, to some degree, voters seem able to separate their views of him personally and their evaluation of his ability to run the state,'' said Peter A. Brown, the assistant director of the Quinnipiac University Polling Institute. "But as the questions about his and his family's relationship with a prominent campaign donor continue to swirl, he will have a difficult time pushing his numbers up.''

Warner's job-approval mark is unchanged from 61 percent in July, putting him in a strong position to seek a second Senate term next year. Kaine has a 55 percent job performance mark, his highest since he was elected last fall. Warner and Kaine are both Democratic former governors.

Forty-eight percent approve of the job President Barack Obama is doing and an identical share disapproves. That compares with 46 percent in last month's Virginia survey who approved of the president's performance and 51 percent who disapproved.

Generally, 60 percent said they were somewhat or very satisfied with the way things are going in Virginia, down from 64 percent in March and a record high of 68 percent in September 2011.

A majority have qualms with Bloomberg, who blames lax Virginia gun laws for flooding New York City's streets with firearms used in crimes. Forty-three percent agree with the mayor that Virginia's strongly pro-gun, GOP-dominated General Assembly should address Bloomberg's concerns, but 52 percent say Bloomberg should not involve himself in Virginia policy issues.

In a look-ahead to 2016, the survey finds Clinton in the strongest position among potential presidential candidates in Virginia. Fifty-seven percent hold a favorable opinion of her while 56 percent have a favorable view of New Jersey Gov. Chris Christie, a Republican. Forty-eight percent view Vice President Joe Biden favorably while 44 percent don't. Only 21 percent offer a favorable opinion of Republican Sen. Ted Cruz of Texas, while 19 percent see the tea party hero unfavorably and 60 percent don't know who he is.

In a hypothetical head-to-head race with Christie, 46 percent would back Clinton to 37 percent for Christie. With Biden as the Democratic nominee, however, 44 percent would back Christie to 37 percent for Biden.

The poll found 53 percent would favor Clinton to 34 percent for Cruz. Biden would take 47 percent to Cruz's 37 percent.
Copyright AP - Associated Press