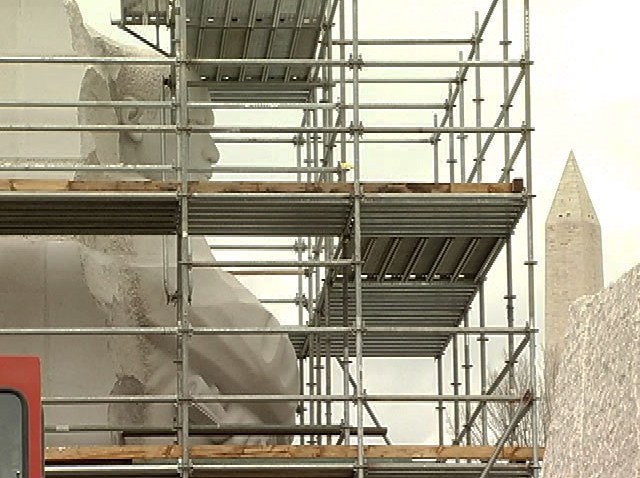 The National Martin Luther King Jr. Memorial won't be unveiled for another month, but one group had the chance to get a sneak peek at it yesterday.
Sister Antona Ebo ministers in Saint Louis, Mo., these days, but in 1965, she was marching alongside Martin Luther King for voting rights in Selma, Ala. She was one of six nuns at the front of the line but the only one who was African-American.
"They didn't have to worry if they got arrested, but I did," she says. "I would be in a separate but unequal jail." Ebo's story is chronicled in the PBS documentary "Sisters of Selma: Bearing Witness for Change."
Ebo was one of about 75 black Catholic nuns and priests from around the country who toured the memorial on Wednesday.
Sister Gayle Lwanga Crumbley, who ministers in Silver Spring, said the memorial celebrates an American hero.
"I particularly like that King is remembered as a drum major for justice," she said. "That is so important even now. It's timeless."
Construction continues at the site, which is located on the tidal basin. The memorial will be dedicated Aug. 28, the anniversary of the day King gave his "I Have a Dream" speech at the Lincoln Memorial, only a few minutes' walk away.
Listen to the complete story at wamu.org
Copyright 2011 WAMU 88.5 - American University Radio. All Rights Reserved.
Copyright WAMUo - WAMU