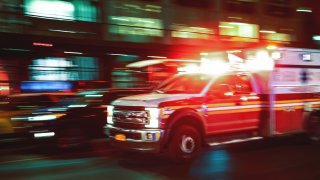 A child was stabbed in Southeast D.C. Friday night and taken to a hospital, police say.
The child was found with lacerations in the 200 block of 37th Street SW about 11:30 p.m., D.C. police say.
They were conscious and breathing when taken for treatment, police say. Police were looking for a male during the investigation.
Stay with News4 for more on this developing story