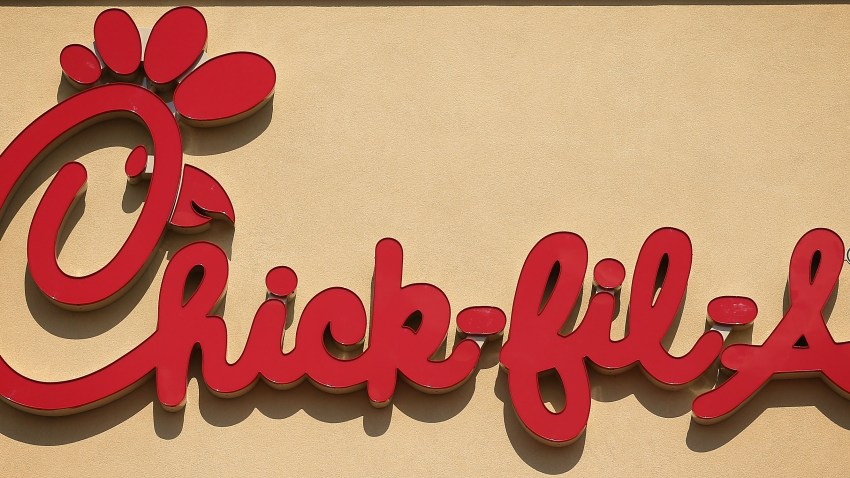 Chick-fil-A broke the Guinness World Record for "largest gathering of people dressed as cows" Tuesday at George Mason University.
With a final tally of 470, Chick-fil-A set a new record of the most people dressed as cows at one place.
The previous record was set by Holy Trinity Catholic High School in Ontario last year when 298 people came together in full cow costumes. Eighteen Chick-fil-A franchises around Northern Virginia organized the event, which began at 10 a.m. at the Patriot Center with the official count beginning at 11 a.m.
A representative from Guinness World Records was there to count the human "cows", which will become official when those in attendance stay in position for five minutes.
Participants were required to bring a canned food item that will be donated to the Capital Area Food Bank.