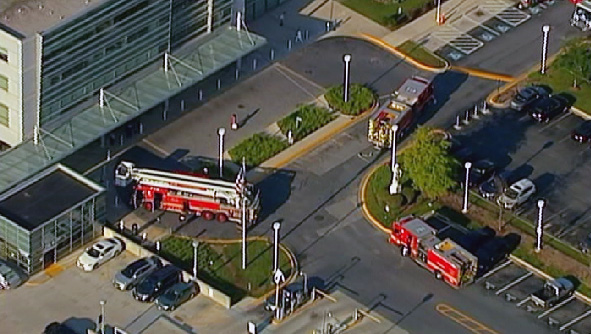 A HAZMAT team in Montgomery County is on the scene of a chemical leak at a Silver Spring hospital.
Crews were called to Holy Cross Hospital at 1500 Forest Glen Road Thursday morning.
Officials say a foul odor was coming from a five-gallon container inside one of the buildings. The container has since been removed.
It's not clear what kind of chemical was in the container.
No one was injured.
Stay with NBCWashington on-air and online for more on this developing story.