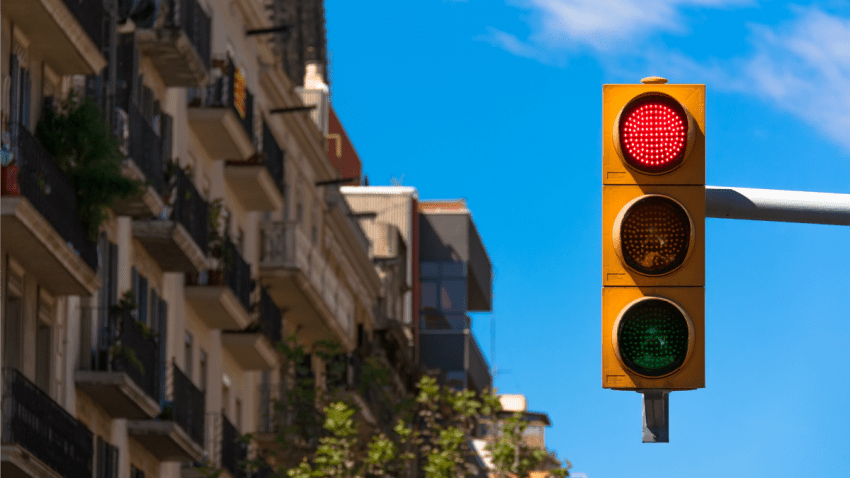 Changes to traffic signal timing are saving drivers time, according to the D.C. Department of Transportation.
DDOT is attempting to cut down on driving time and improve traffic flow.
This "signal timing optimization" was tested on 18th Street NW from E Street to H Street and on Constitution Avenue from 23rd Street to 15th Street. Videos of the drives put together by DDOT show both journeys were cut by two minutes because of the timing changes.
In the 18th Street example, those two minutes were half the time it took to drive before the changes were in place.
Pedestrians and bikers will also have more time to cross busy streets during morning and evening peak hours, according to DDOT Deputy Director Greer Gillis.
The signal re-timing started in Wards 7 and 8 and has been implemented downtown. Upper northwest D.C. is next.