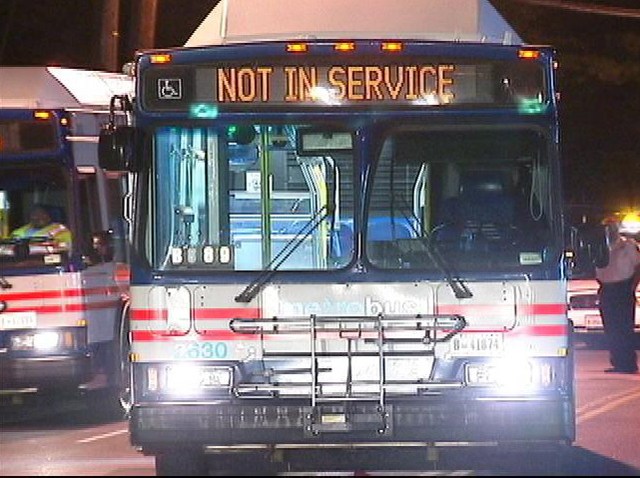 Metro has begun installing cameras on its 1,500 buses with the hope that it will improve safety and help with driver training.
The cameras will document incidents and assist drivers in improving safety habits.
DriveCam has been awarded a five-year contract to install the cameras and review and analyze the video, then provide feedback on driver operations. Metro currently has cameras on some of its buses to document customer-related incidents.
The new cameras will capture scenes inside and outside the buses.
"We believe DriveCam's expertise will help us provide our customers with even safer bus service," said Jack Requa, Metro's assistant general manager of bus services.
"But many others will benefit ... including operators, pedestrians and other drivers on the roads," he said.
The system will cost $3 million to install and monitor during the next two years.
DriveCam is already in use in other cities such as San Francisco and Austin.
Locally, Washington Gas also uses the system.