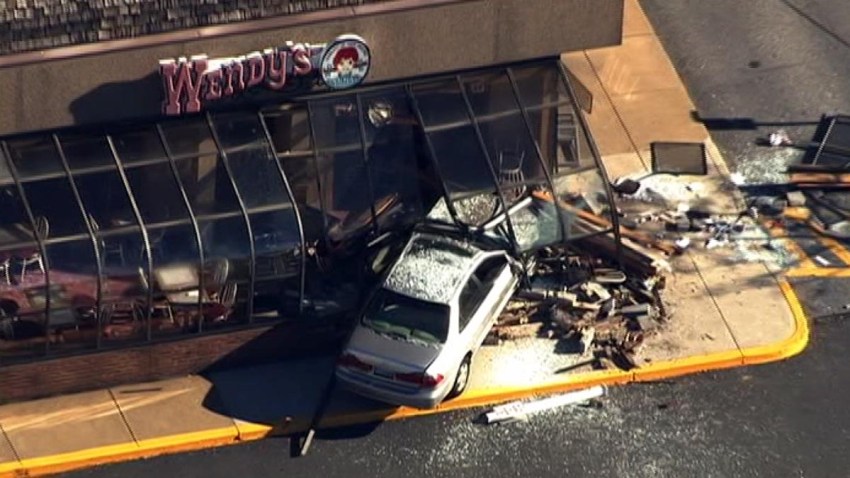 Three people suffered injuries when a car crashed into the sun room of a Wendy's restaurant at lunchtime in Virginia Tuesday.
The car crashed into the sun room of the restaurant at 13902 Lee Jackson Memorial Highway in Chantilly after 12:45 p.m.
There are reports two people in the restaurant and the driver of the car suffered injuries. They are recovering.
A man working behind the counter said three men just sat down with their food when the car crashed through the window.
"He acccelerated," the employee said. "And he jumped the curb when he came through the window, and you could still hear his foot on the gas."
Fairfax County Fire and Rescue went to the scene.