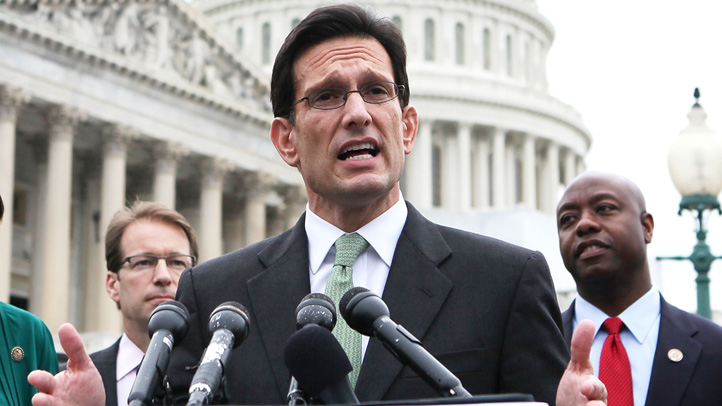 It's official: House Majority Leader Eric Cantor is backing Lt. Gov. Bill Bolling over Ken Cuccinelli in next year's GOP governor's race in Virginia.
The announcement came just a day after Cantor easily won his own Republican primary battle, but like his own win, this decision was expected.
Cantor has aligned himself with Sen. George Allen, who also won his GOP primary Tuesday. Both defeated Tea Party challengers.
Bolling has the support of current Gov. Bob McDonnell and Mitt Romney. However, his numbers head-to-head with Cuccinelli -- a hero of the Tea Party and the state's activist conservative attorney general -- lagging significantly. A recent Quinnipiac Poll shows that Cuccinelli holds a decisive 51 to 15 percent lead over Bolling.
Cuccinelli jumped into the race against Bolling despite a long-standing gentleman's agreement, of sorts, of allowing the current lieutenant governor to get his chance to become governor.
So why make the endorsement now? The AP explains a possible reason:
"[The endorsement] came two days ahead of a strategically critical fight by the state GOP's ruling body over whether to stick with a 2013 gubernatorial primary or shift to a nominating convention, which Cuccinelli's backers prefer."