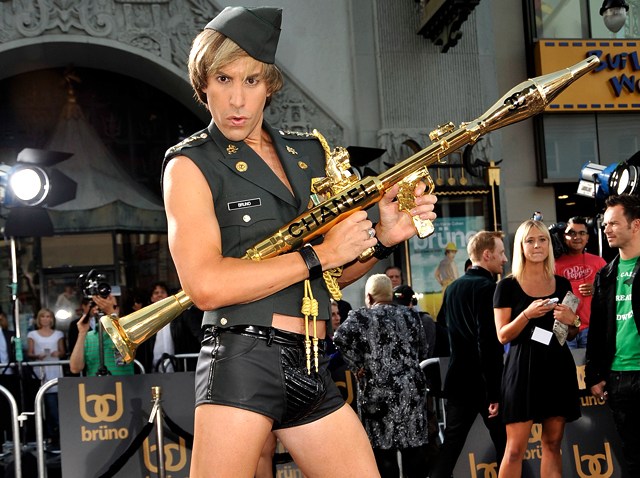 Ayman Abu Aita is a grocer undeterred. The Palestinian man is suing the makers of the movie "Bruno" for portraying him as a terrorist.
But a judge dismissed that suit on Thursday. The defendants argued since
Abu Aita
is not an American citizen, the federal court lacked jurisdiction.
In the 2009 movie, Baron Cohen plays a gay, Austrian fashion journalist who travels to the Middle East to make peace. He interviews several people in the film, including Abu Aita.
The multi-million dollar lawsuit alleges that Abu Aita was defamed when a written caption in the film labels him as "Terrorist group leader, Al Aqsa Martyrs Brigade."
Abu Aita says he's a shopkeeper. He doesn't think most viewers got the joke.
Letterman apparently got caught up in the mix after airing that clip during an interview with Cohen on the "Late Night" show.