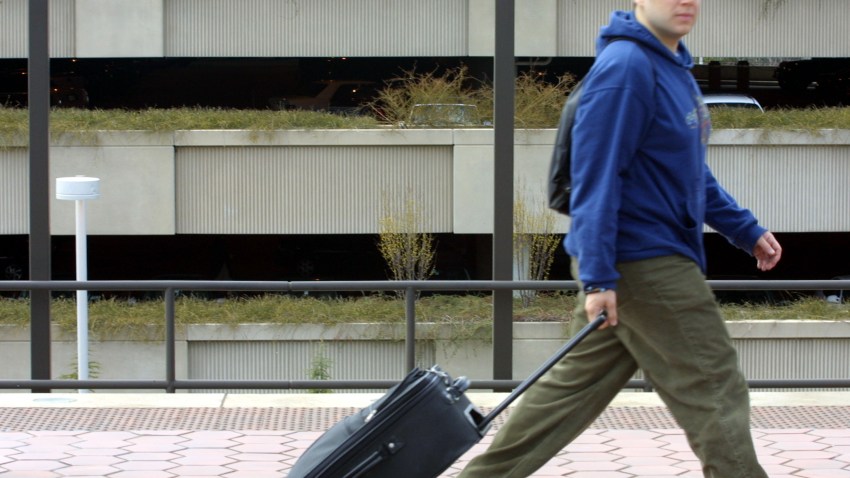 Riders on Metro's Blue/Yellow Line experienced delays of up to 30 minutes Thursday morning after a rail near the Reagan National Airport station cracked.
Officials say crews finished installing the new 39-foot section of rail just south of Reagan National Airport around 8 a.m. While repairs were being done, trains single-tracked between the Braddock Road and National Airport stations.
Riders saw delays of 20 to 30 minutes during the morning rush.
"I will tell you, I was at Pentagon City, waiting for the train just like everybody else so I was experiencing what the customers are experiencing," Metro General Manager Richard Sarles said.
A rapid change in temperature can cause the rails to expand and contract, causing cracks, according to officials. Metro's signal system can automatically detect most of these breaks, but Sarles said most of the problems lie with the system's oldest cars.
"I will continue to say, I'll be very happy when the 1000-series cars are gone," Sarles said.
Reagan National Airport has seen a 50 degree change in temperature in recent days.