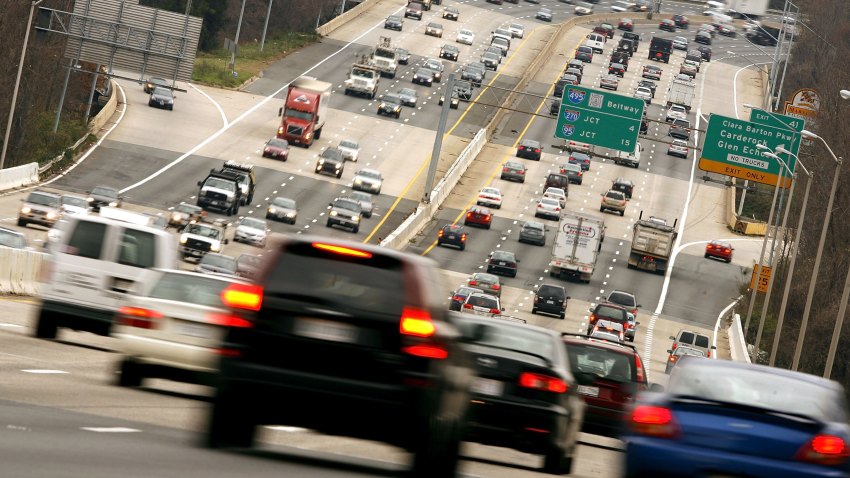 Take this as a warning: Don't drive the Outer Loop of the Beltway this weekend. Chances are you'll be sitting in traffic much longer than you can stand.
VDOT is undertaking some big construction plans on Interstate 95/495 North from Virginia to Maryland. Crews began rerouting traffic Friday night.
The roadwork is part of the Woodrow Wilson Bridge project. The plan falls under the bigger Beltway Widening Initiative, aimed at eventually easing congestion for D.C. commuters.
Numerous lanes and ramps will be closed between the Eisenhower Connector and Telegraph Road. Crews are transitioning traffic outward from the current Outer Loop to new lanes and then back again.

During Saturday and Sunday afternoons, drivers can expect traffic to be backed up as far as four miles -- all the way to the Springfield Interchange.
If you must drive the direction of the Outer Loop this weekend, try an alternate route. You can get around the D.C. metro area taking posted detours of the Route 1 interchange. Drivers can also get from Virginia to Maryland by taking the western Inner Loop over the American Legion Bridge.
VDOT expects to have the project finished up before the rush hour Monday