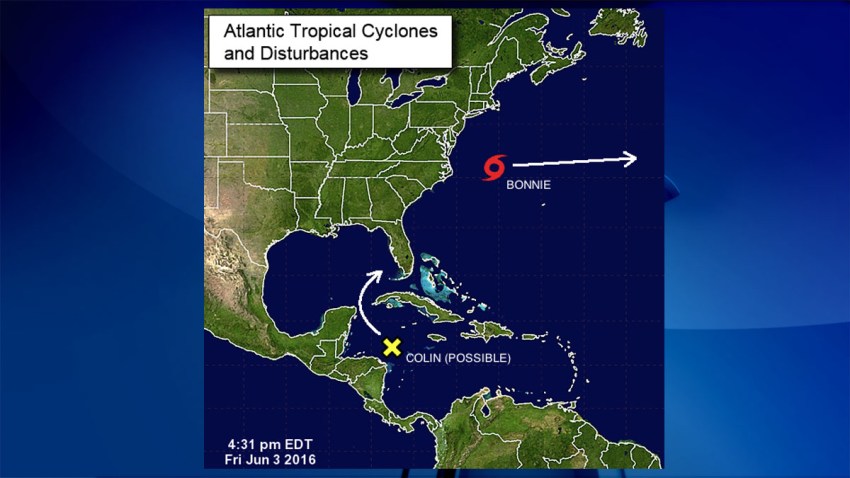 As Bonnie moves further into the Atlantic and away from the D.C. area, another area of showers and thunderstorms has the potential to develop in the Caribbean Sea.
The National Hurricane Center in Miami, Florida, has given the system a 60 percent chance to form into a tropical depression over the next five days.
As of Friday, it is moving northwest towards Mexico's Yucatan Peninsula, potentially putting the resort areas of Cancun and Cozumel within its path. Once it reaches the coastal area, a low pressure system could develop and help facilitate the formation of a depression.
If the system does become a tropical storm, it would be named Colin and have the distinction of being the earliest third storm of an Atlantic hurricane season on record.
Current model runs showed a general agreement that the system will turn and start to move northeast across the Gulf of Mexico, impacting western portions of Cuba and the Florida Peninsula. The National Weather Service's Tampa Bay Forecast Office estimated Central Florida could receive between 3 and 6 inches of rain.
While it remains to be seen whether or not this storm has the potential to impact the Mid-Atlantic area as Bonnie did over the Memorial Day Weekend, expect to see rain, possibly heavy and with the potential to cause flooding, in the areas within its immediate path.