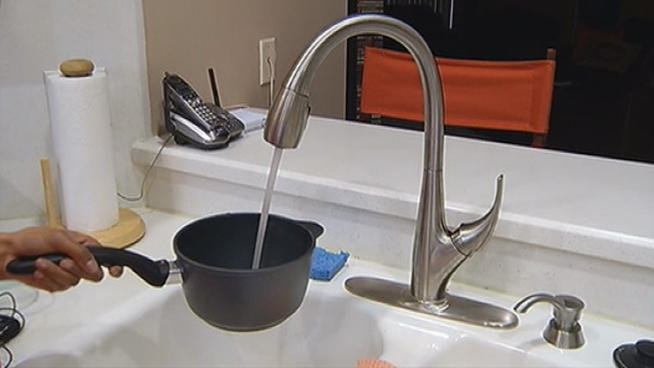 A boil water advisory has been lifted for customers in a section of southern Prince George's County.
Residents in Accokeek and Brandywine, as well as in portions of Fort Washington and Piscataway, were asked to boil their water as a precaution beginning Wednesday.
According to Washington Suburban Sanitary Commission (WSSC) officials, a 12-inch water main broke in Brandywine Tuesday night, but heavy rain and darkness kept crews from locating the broken pipe overnight. They narrowed the location of the break to a section of pipe in Piscataway Creek.
WSSC officials say multiple samples tested negative for harmful bacteria, but residents should flush their lines before using the water.
WSSC offers the following advice:
Customers should run all cold water taps for five minutes. If you have a single-lever faucet, set it to run the cold water.
Begin with the highest faucet in your home or business and then open the other faucets one at a time, moving from your highest floor to your lowest.
After five minutes, turn off your faucets in reverse order, from the lowest to highest. You should also flush your refrigerator's water lines.
Dispose of any ice made since the advisory was put in place. The next three batches of ice should also be thrown out. Icemaker containers should be wiped clean with a solution of two tablespoons bleach to one gallon of water.