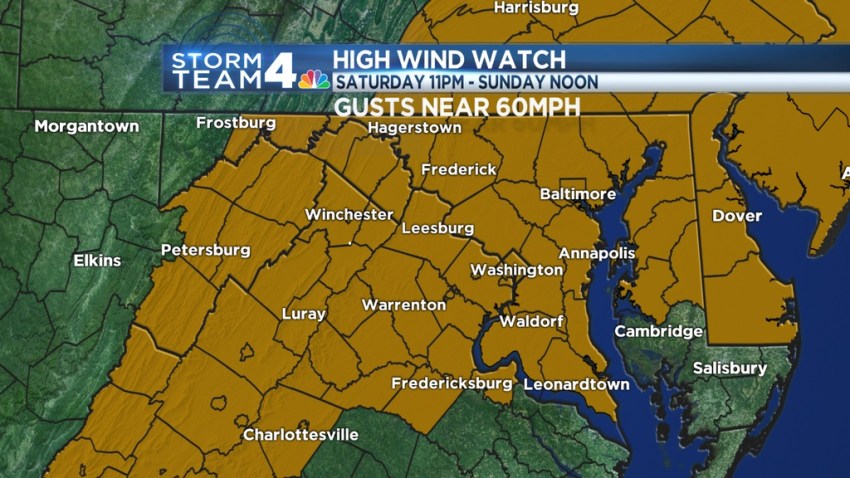 The heat of your significant other may not be enough to keep you warm this Valentine's Day weekend: The Washington, D.C., region is shivering through the coldest period so far this winter.
Multiple shots of arctic air are sweeping across the area.
Wear long underwear when walking the dog and put a jacket or sweater on Fido. Don't leave pets outside; they can get frostbite and hypothermia or even freeze to death.
Friday's high temperatures approached 30 degrees with wind chills making it feel like the teens, but if you love the sunshine, that may have helped ease the pain.
Use caution when driving to any Valentine's Day dinner reservations. Light snow showers may fall Saturday afternoon, with some possible rain mixed in, though snowfall will not amount to much.
Temperatures will rise during the day to the low 40s but will drop down to the upper teens overnight. Parts of the area will be under a wind chill watch from late Saturday into Sunday morning with a potential for dangerously low wind chills.
A high wind alert also has been issued for Saturday evening through Sunday morning with potential for 60 mph gusts. Downed trees and powerlines are possible.
Sunday into Monday, the arctic air comes back with a vengeance, with wind chills at times below zero.
Expect the coldest air of the season Monday morning, with wind chills making it feel below zero. Highs Monday will be in the upper 20s, with lows near 8 degrees.
Storm Team4 meteorologists are tracking a storm for Tuesday and Wednesday that may bring some more snow into the area.