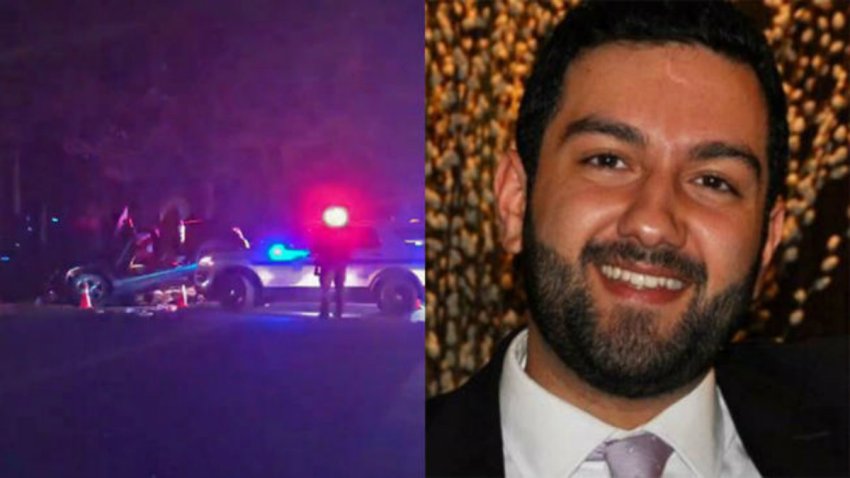 The names of the U.S. Park Police officers who shot and killed a Virginia motorist were revealed in an updated complaint filed in a wrongful death lawsuit.
Park Police confirmed Friday afternoon the officers involved in the death of 25-year-old Bijan Ghaisar of McLean were Alejandro Amaya and Lucas Vinyard.
In a statement Friday, Ghaisar's family said the Department of Justice and Park Police declined to reveal the officers' names to the family until the family convinced a court to order it.
"After more than 16 excruciating months, we now know the killers of our Bijan," the statement said. "After almost 500 days of the DOJ and the U.S. Park Police fiercely protecting the privacy of these men so they could live their lives without public account and scrub their pasts, we now know their names."
Ghaisar died after a November 2017 car chase on the George Washington Parkway, police footage shows. Ghaisar, an accountant and Virginia Commonwealth University graduate, was unarmed when police shot him in the head three times, his family says.
Ghaisar was involved in a crash on the George Washington Parkway Nov. 17, 2017. His family's attorneys say he had been the victim in a minor traffic accident with negligible property damage and no apparent injuries.
According to the $25 million federal lawsuit filed by Ghaisar's family, Ghaisar drove away from the scene and was pursued by Park Police. Attorneys say he stopped on three occasions as he was followed, and each time, officers jumped from their cruiser, raced to his car and pointed their guns at his head.
On the third stop, the lawsuit said, Ghaisar came to a complete stop in the Fort Hunt area of Fairfax County. Officers blocked his path with their patrol car, jumped out and fired nine shots at close range as Ghaisar sat behind the wheel.
The lawsuit cited a video, which said Ghaisar's Jeep appeared to roll forward slightly before he was shot in the left side of the head and in his right wrist.
Ghaisar died in a hospital 10 days later.