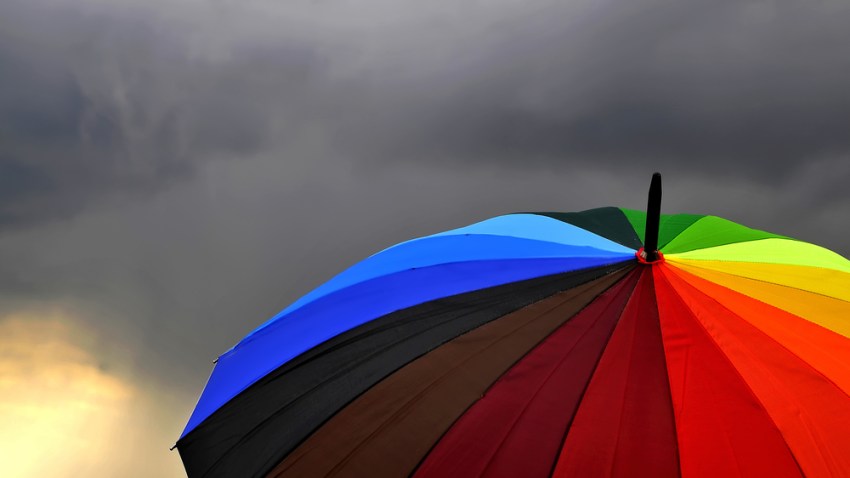 More stormy weather means more flood concerns Tuesday and Wednesday.

Scattered shows and storms, some strong, prompted storm warnings in King George, Stafford and Spotsylvania counties in Virginia and Charles County, Md., Tuesday afternoon. The thunderstorms have produced frequent lightning strikes and up to an inch of rain per hour. There's also a threat of damaging winds.

With the all rain we've had the past several weeks, it won't take much rain to cause rivers and streams to run out of their banks. Totals of 1.5 inches in the next 24 hours are likely, with as much as 4 inches falling some places.

The rain prompted a flash flood warning until 7 p.m. for Spotsylvania, King George and Stafford counties.

A coastal flood advisory is in effect from 5 p.m. until 11 p.m. for D.C.; southern Baltimore; Anne Arundel County, Md.; and Arlington, Falls Church and Alexandria in Virginia.

A flash flood watch is in effect through Wednesday morning for northern and north central Maryland, including Carroll, Frederick and Harford counties.

Expect showers Wednesday morning with another round of stormy weather Wednesday afternoon.
---
Weather on the Web: Get the latest weather from NBCWashington.com anytime, anywhere:
Follow us on Twitter and Facebook. Sign up for our e-mail newsletters and get breaking news delivered right to your mobile phone -- just text DCBREAKING to 622339 to sign up. (Message and data rates may apply.)