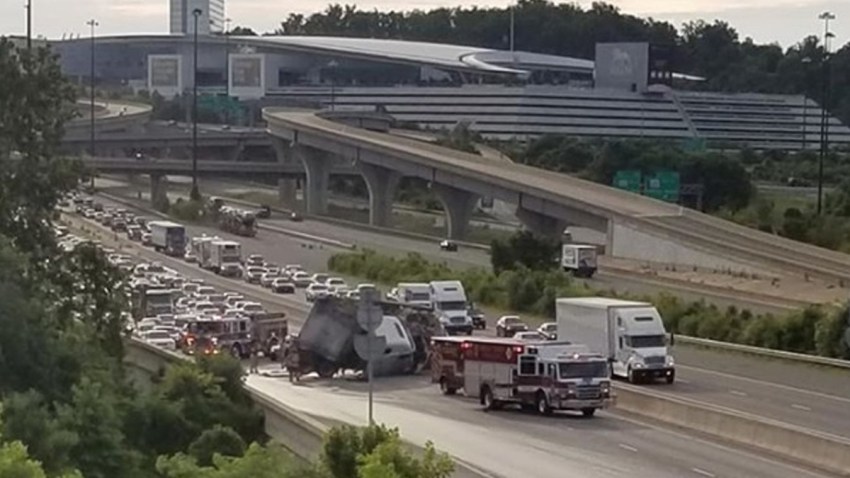 A tractor-trailer overturned on the Capital Beltway near the Woodrow Wilson Bridge, closing local lanes to traffic for hours and causing backups.
All lanes reopened before 12:30 p.m. Saturday.
Traffic cameras showed a severe backup forming in the area, past Exit 2A for National Harbor.
Police say a crash caused the truck to overturn. It landed over local lanes and destroyed part of a concrete jersey wall.
Hazmat units were called to clean up diesel fuel leaking from the truck, police say.
No one was hurt in the crash, police say.
Stay with News4 for more on this developing story.