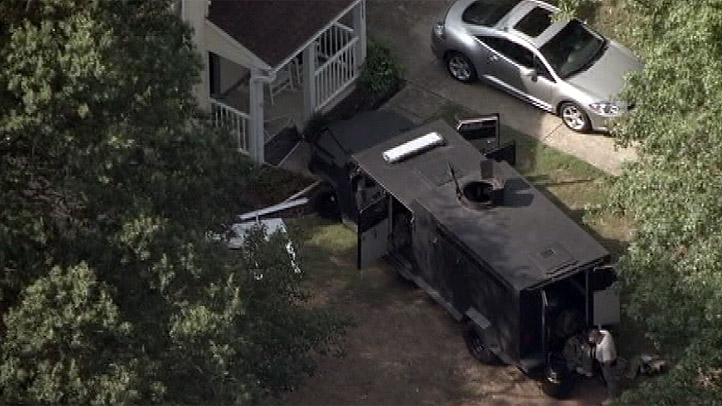 A man was found dead inside a Waldorf, Md., home, apparently of a self-inflicted gunshot wound, after two people were found in the street suffering from gunshot wounds.
After 5 a.m. Monday, a woman called the Charles County Sheriff's Office to report that her son, 33-year-old Shea Camya Proctor, was arguing with her husband -- Proctor's stepfather. Before officers arrived at the home in the 3500 block of Seagrape Court, Proctor fired several shots, wounding his mother and stepfather, authorities said.
The victims escaped the house but collapsed in the street. They were flown to an area hospital.
A hostage negotiator attempted to contact anyone left inside, and shortly after 9 a.m. officers entered the home to find Proctor dead from what appeared to be a self-inflicted gunshot wound, authorities said.
The cause of the argument is not yet known. Detectives are interviewing family and friends.
Stay with News4 and NBCWashington.com for more information as it becomes available.