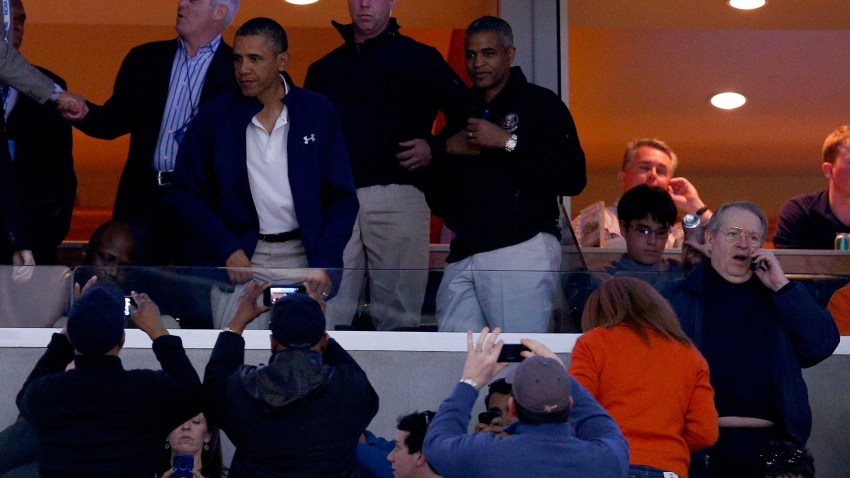 President Barack Obama's love of basketball is well-documented, so it should come as no surprise that our Commander in Chief attended Saturday's NCAA tournament game between Syracuse and Marquette.
Obama arrived after playing a round of golf and left shortly before the game ended -- Syracuse defeated Marquette 55-39 to advance to the Final Four -- but not before being shown on the Verizon Center scoreboard. He attended the game with former aide and Duke Blue Devil Reggie Love, friend Marty Nesbitt and NCAA President Mark Emmert.
(Rob Carr/Getty Images)
Obama wasn't the only "local celebrity" in attendance at Saturday's game. Robert Griffin III took time out of his busy circus-attending schedule to meet the president. Obama spoke to RGIII about "protecting [himself]." Good to know that even the leader of the free world is concerned about Griffin's knee.
(Shared via @_JakeRussell)
---
Follow Adam on Twitter @AdamVingan and e-mail your story ideas to adamvingan (at) gmail.com.