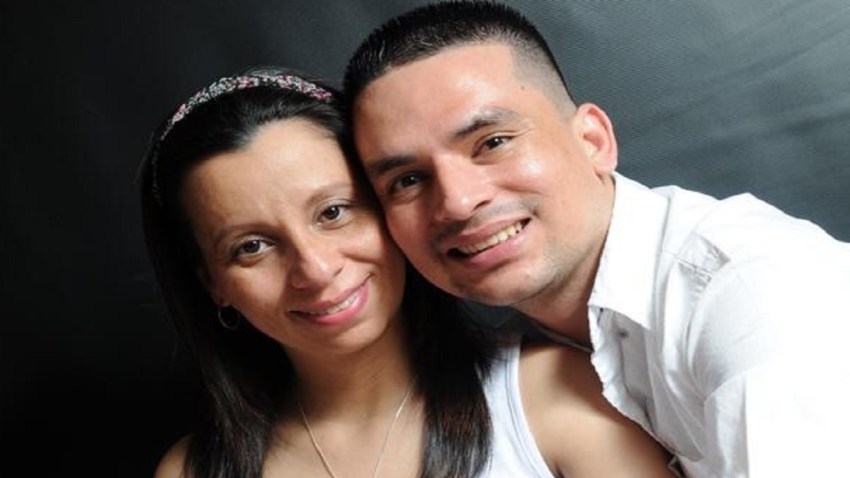 Bao Bao and her panda team arrived safely in China.
Aboard the FedEx Panda Express, Bao Bao, her keeper Marty Dearie and Dr. Katharine Hope arrived at Chengdu Shuangliu International Airport around 5:59 a.m. EST.
After a 16-hour direct flight aboard the custom-decaled 777F aircraft, Bao Bao ate, drank and slept normally during the flight, according to a statement made by the Smithsonian's National Zoo.
"Bao Bao was a real champion during the flight," Dearie said in a statement.
"All the weeks of training and preparation served her really well. She's in excellent hands now and I'm glad I get to transition with our Chinese partners and have my 'goodbye' in a couple days."
Once she arrived in Chengdu, Bao Bao's new keepers from the China Conservation and Research Center for the Giant Panda drove her to Dujiangyan Panda Base, a temporary home where she will stay in quarantine for about 30 days.
It has not yet been confirmed whether she will stay there after the quarantine period ends.
Dearie will stay with Bao Bao for three days while she gets used to her new surroundings. Bao Bao will enter the giant panda breeding program once she reaches sexual maturity, which is between 5 and 6 years old.
The National Zoo is helping Bei Bei make the transition into moving into Bao Bao's old yard. At 18 months old, Bei Bei will begin to separate from his mother Mei Xiang, as is customary for giant panda cubs at this age.
Mei Xiang and Bei Bei had their first opportunity to spend time together in Bao Bao's old yard Wednesday.
If Bei Bei becomes familiar with this yard while he is still living with his mother, the transition to living on his own will run much smoother, the zoo said. Everything went well Wednesday morning.