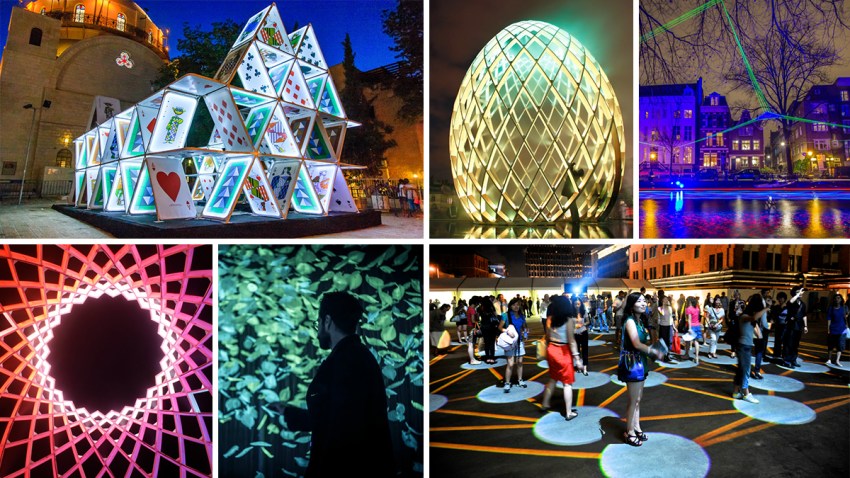 Baltimore has kicked off its second annual Light City event, a weeklong festival of light-based art installations, plus parades, a bike rally and fireworks.
The festival started Friday night with a light parade with costumed performers, light-up floats and a marching band.
The dazzling installations around the city's Inner Harbor will be on display through April 8.
Last year's Light City event attracted hundreds of thousands of people to Baltimore's Inner Harbor, but also inspired some criticism and even a lawsuit: The city sued the Light City creators over the festival's trademark, and the creators counter-sued. The suit is still pending.
Copyright AP - Associated Press