A baby girl is in critical condition after being delivered prematurely after her pregnant mother was stabbed in Kensington, Maryland.
The man charged with stabbing the 19-year-old mother allegedly told police he wasn't ready to be a father, according to charging documents. Dakota Brothers, 18, has been charged with attempted first-degree murder and assault, police say.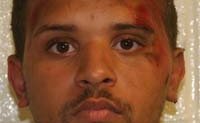 Montgomery County Police said the victim had agreed to meet Brothers on Wednesday afternoon on a path near the Crossway Community Montessori School.
When they met up, they had consensual sex before Brothers choked her to unconsciousness and stabbed her in the upper body, prosecutors said.
Brothers said he intended to kill her and the baby, but he stopped stabbing her because he thought he saw gang members, according to Montgomery County State's Attorney John McCarthy.
The victim was taken to a trauma center in serious condition. She is now in critical, but stable condition, authorities told News4.
Local
Washington, D.C., Maryland and Virginia local news, events and information
Her baby was delivered via C-section at about six months gestation and is in critical, unstable condition.
"The child is in a dire situation in a local hospital," McCarthy said.
The charges Brothers is currently facing are associated with the stabbing of the mother.
After the stabbing, plain clothes officers spotted Brothers and said he ran off and resisted arrest. Officers arrested him near Palmira Lane and Dauphine Street in Silver Spring after using a stun gun on him, police said.
Brothers appeared in court for a bond review Thursday afternoon, where a judge set bond at $5 million.
He confessed to the stabbing, saying he wasn't ready to be father, according to charging documents. The documents say Brothers had told the victim the same thing.
His attorney said Brothers had just turned 18 on Sunday and did not have a juvenile or adult criminal record. He had just started a new school year, she said, calling the crime a complete aberration and a shock. They had requested a $100,000 bond.
Brothers is a sophomore at Albert Einstein High School in Wheaton and the victim is a senior at the school. Counselors were at the school on Thursday for any students who felt affected by the attack.
A preliminary hearing has been set for Sept. 30.