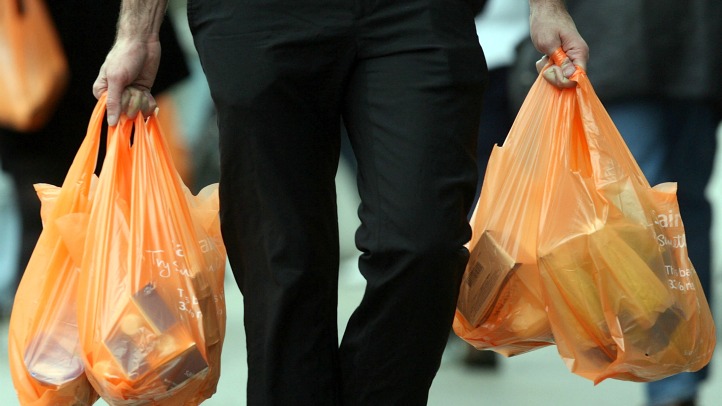 New year, new bag tax in Montgomery County. But exactly which stores can impose the 5-cent fee for carryout paper and plastic bags? We went straight to Montgomery County for this answer.
It says that the tax took effect on January 1st of this year. The law requires all retail establishments to charge customers a 5-cent tax if they use paper or plastic bags.

However-- restaurants, delis and cafeterias are exempt from the tax if they provide paper bags instead of plastic ones. And retailers are not required to charge the tax for bags used to hold prescriptions or for bags used at seasonal stands, like farmer's markets.
For a complete list of questions and answers on the new bag tax rule, visit Montgomery County's website.