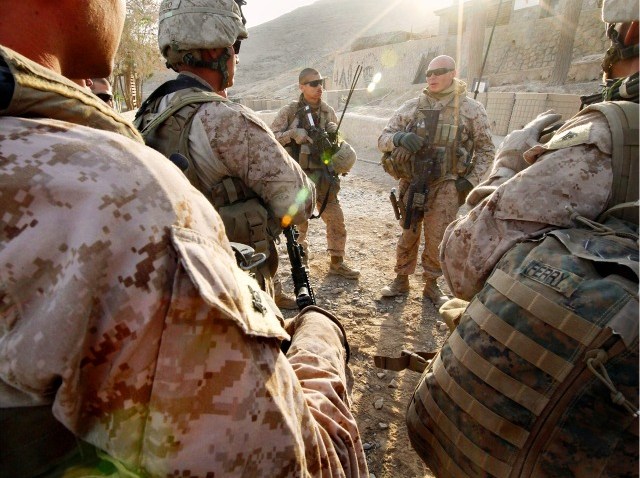 The Army is set to test out a new weapon that could change how troops battle enemies in Afghanistan.

The XM-25 Counter Defilade Target Engagement System, better known as the "Airburst Gun," is a shoulder-fired gun that shoots a fist-sized round packed with an explosive warhead that detonates in the air at pre-determined ranges. Check out a picture of the new gun on Military.com.

Officials are calling it a cross between a grenade launcher and a mortar.

The weapon was originally set to go to the Army Special Forces, but officials said it would be a better fit for the 101st Airborne, according to Military.com.

The XM-25 weighs about 12 pounds, and uses laser targeting to determine a target's range. Soldiers then dial in exactly where the round is going to land or explode. View of a graphic of how it works here.

Army officials say this weapon is perfect for long-distance battles with Afghan enemies who fight from behind cover.

"A squad's pinned down and they're getting fire from 600 meters away," the Army's top weapons buyer, Col. Doug Tamilio, told Military.com. "That [XM-25] gunner's going to come out and go 'boom, boom, boom,' fire five rounds, and there isn't going to be anybody shooting back at them."

Tamilio added that the accuracy of the XM-25 is going to change battles and "open up whole new ideas on how to use it."

The Army plans to buy thousands of the XM-25 in the future, placing one airburst weapon in each infantry squad.
See an officer at Aberdeen Test Center in Maryland explain how it works below:
---
Fan, Follow and Text: Get the latest from NBCWashington.com anytime, anywhere. Follow us on Twitter and Facebook. Sign up for our e-mail newsletters and get breaking news delivered right to your mobile phone -- just text DCBREAKING to 622339 to sign up. (Message and data rates may apply.)