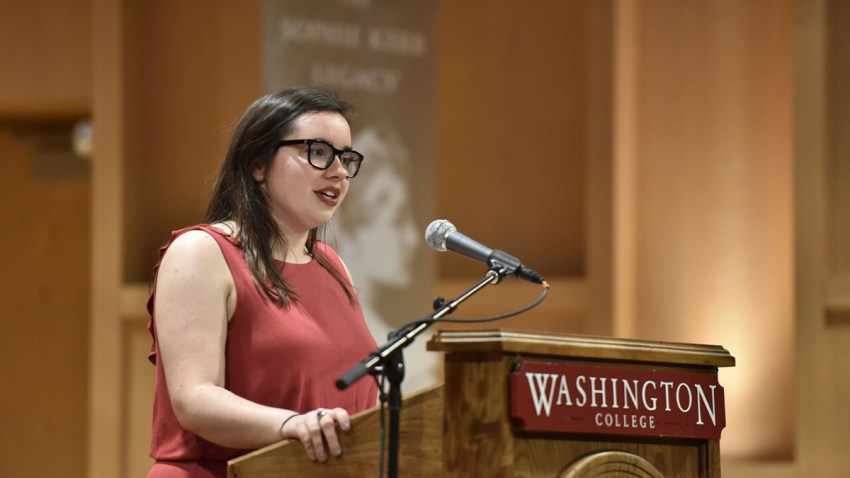 A student who writes through the perspective of insects won the nation's largest literary prize for undergraduates on Friday.
Washington College in Maryland announced Friday that Caroline Harvey won its Sophie Kerr prize, valued at $63,711 this year.
A graduating English major from Arlington, Virginia, Harvey submitted a portfolio that included poetry, nonfiction and academic scholarship from her thesis, titled: "Poetics of Otherness: The Marginalized Experience Though the Insect Lens."
"I write poetry about myself and my family, usually through the lens of insects," Harvey said. "I write a lot of bug poems and bug essays. And then I write about the things that kind of scare me."
Harvey attributes her interest in insects to reading Jurassic Park, which connects science and writing.
The award recognizes a graduating senior at the school who shows the greatest promise for a future in literary endeavor. Harvey was among five finalists.
Sophie Kerr was a Maryland native who left much of her estate to Washington College when she died in 1965.