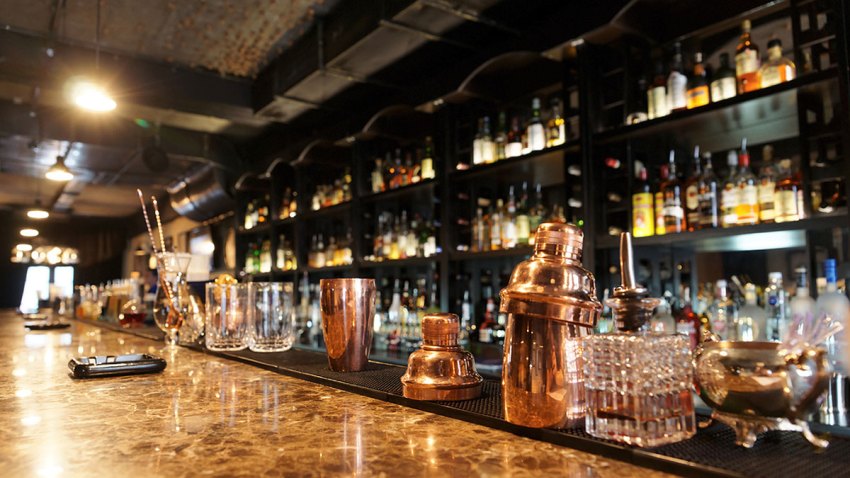 Bar crawling in Arlington, Va., has become so popular that the local government is beefing up allocations to the county's police department for "pub crawl support."

On Wednesday, the Arlington County Board approved an extra $42,000 for the city's police department during the crawls, ArlNow.com first reported. The crawls often involve bars along the Wilson Boulevard corridor between the Court House, Clarendon and Ballston neighborhoods.

"We're just trying to keep the environment safe for everyone involved," Arlington Police Chief Doug Scott told NBC Washington. "The crowds go over capacity and [bar crawlers] end up overindulging on alcohol. Then we get involved."

Crawls in the area have been known to draw between 5,000 and 6,000 people, said County Board Chair Jay Fisette during the budget mark-up meeting Wednesday.

"Arlington has the largest percentage of millennials of any locality in the U.S.," Fisette told NBC Washington. "Clarendon was just identified as the top spot in the DMV area for millennials [by Niche.com]. That's the creative class; they're all here. They're an important part of the community and they like to have fun."

Scott said there are nine bar crawls planned for this year in Arlington, with more slowly taking shape. Keeping crowds controlled during the events leads to extra costs, including closing streets and intersections as well as increasing police presence in case the scene gets too chaotic.
Arlington County Police made 13 alcohol-related arrests during the All-American Bar Crawl in Clarendon last June, ArlNow.com reported:
Among the arrests were two for assault on a police officer and one for a man who attempted, unsuccessfully, to throw a chair through the front window of a business.

[Arlington County Police Department spokesperson Dustin] Sternbeck said calls for police in Clarendon were "steady" throughout the evening, up until about midnight. "Multiple" fights were reported during that time.
Scott said he and his department coordinate with bar crawl coordinators and participating establishments while providing extra police staffing on those days to ensure safety.
Nick Langman, owner of Clarendon Ballroom and Spider Kelly's, said his clubs have their own security staff, and he makes sure there are more working on crawl days.

"People are out to have a good time, and drinking is part of it," he said. "I wouldn't say it's too rowdy."

His message to bar crawlers: "Be responsible and respectable. We want people to come out and have a good time, but you have to be nice and clean up after yourself. It sounds so basic, but just be a good citizen."

Scott's advice was more tied into alcohol consumption.
"When people go and have a good time and don't get drunk, they'll be fine," he said. "But if people get intoxicated and disorderly, they're going to subject themselves to arrest."
Scott told ArlNow.com that he's planning a meeting with the Clarendon-Courthouse Civic Association later this month, with a goal of either "reigning in" the crawls, or asking the pub crawl organizers or participating venues to provide funding for the police support.
"The idea is not to close them, but to contain them, and also to recover the public safety costs that are burdened on the county," Fisette said.