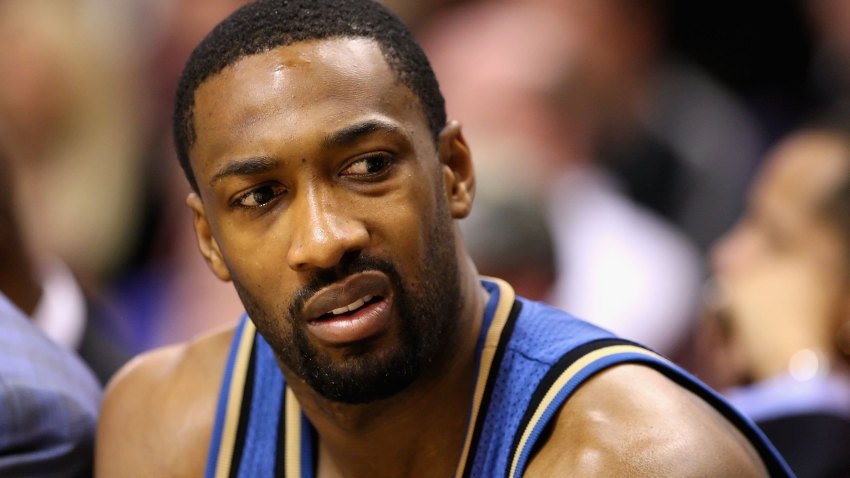 The Washington Post is reporting Washington Wizards star Gilbert Arenas has reached a plea deal that could save him from serving jail time, according to sources close to the case.
Arenas is facing one count of carrying a pistol without a license, according to documents filed in D.C. Superior Court. The charge is punishable by a sentence of up to five years in jail. His attorneys reportedly hoped to plea to a misdemeanor and avoid jail time.
Arenas is expected in court Friday. Sources said he is expected to plead guilty.
Arenas's attorneys have no comment at this time.
"We are aware of the charge filed against Gilbert Arenas today and will continue to follow the ongoing legal process very carefully," the Wizards organization said in a statement released Thursday evening. "We will also continue to cooperate fully with the proper authorities and the NBA. Beyond our previous statements on this serious and unfortunate matter, will have no further comment at this time."
Arenas has said he stored the guns in his locker to keep them away from his house and children and he pulled the guns from his locker as a joke.
According to the New York Post, Arenas pulled the guns on teammate Javaris Crittenton on Dec. 21 during a dispute over a gambling debt. TMZ has reported that Crittenton then produced a gun from his locker.
Arenas surrendered his guns to authorties on Dec. 24. Several of his teammates have testified before a grand jury.
NBA commissioner David Stern suspended Arenas indefinitely on Jan. 6 after the star guard acknowledged keeping guns in his locker at the Verizon Center.
Arlington County, Va., police executed a search warrant at Crittenton's apartment Thursday morning reportedly in search of the gun he allegedly produced in the locker room. Nothing was seized.