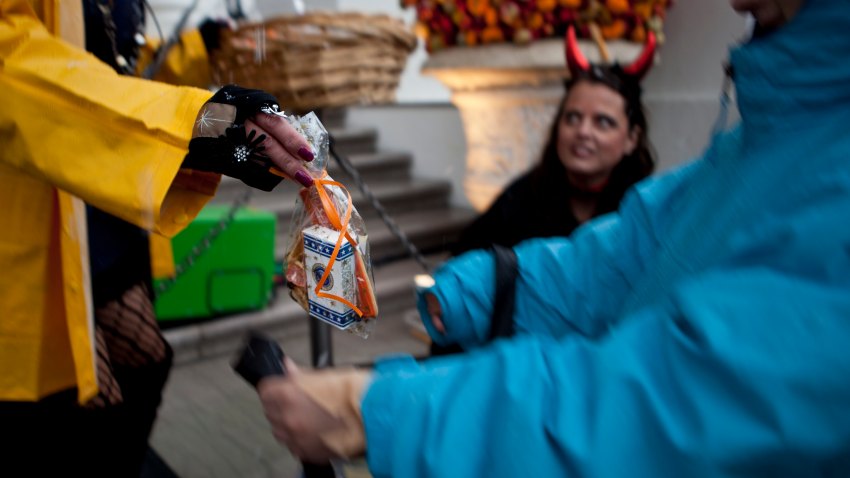 Several places around town are throwing big Halloween bashes.
In Virginia:
Fair Oaks Mall is expecting 10,000 people for Mall-O-Ween from 6:00 – 8:00 p.m.
Leesburg Corner Premium Outlets is throwing Halloween Spooktacular. Participating stores will hand out candy to children in costume from 3:00 - 5:30 p.m.
Manassas Mall is hosting Trick-R-Treating from 5:00 – 7:00 p.m.
Events at Halloween at Dulles Town Center will also run from 5:00 – 7:00 p.m.
In Maryland:
Halloween festivities at The Mall at Prince Georges will include magicians and treats for children from 6:00 – 8:00 p.m.
Hagerstown Premium Outlets Halloween Trick-or-Treat Event is from 6:00 – 8:00 p.m. Costumed children 12 and under can get treats at a family-friendly environment.
In the District:
Tudor Place on 31st Street in Northwest is hosting Spook-tacular. The event is complete with treats and face painting for kids at its location from 3:00 – 6:00 p.m.