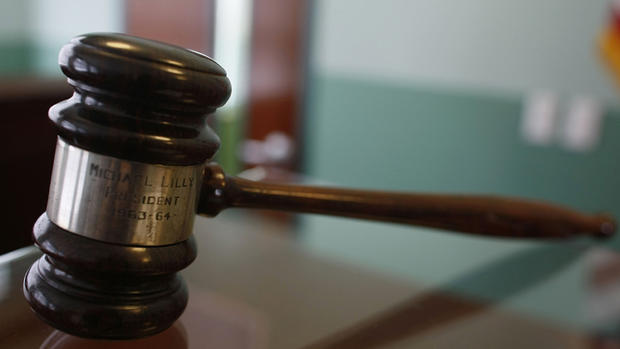 A federal appeals court said it won't halt the swearing-in of a Republican delegate whose disputed election victory keeps the Virginia House in the GOP's control.
The 4th U.S. Circuit Court of Appeals in Richmond on Wednesday denied an appeal by Democratic voters seeking an injunction and a new election in the 28th District. Republican Bob Thomas defeated Democrat Joshua Cole by 73 votes in the Fredericksburg-area district, but Democrats say the election is tainted because 147 voters received the wrong ballots.
The Democratic voters sought an injunction that would have kept Thomas from being sworn in when the new legislature convenes at noon Wednesday.
The 4th Circuit ruling clears the way for Thomas to be sworn in. Republicans will have a 51-49 advantage in the chamber.
Wednesday's ruling, though, does not end the matter entirely. While the judges rejected the request to issue an injunction on an expedited basis, the lawsuit is proceeding at the federal courthouse in Alexandria.
Judge T.S. Ellis III, who initially rejected the request for an injunction on Friday, could still order a new election after a full hearing on the evidence. Ellis, though, said at Friday's hearing that he would need to see a lot more evidence to intervene and order a new election.
Ellis said that the mistakes made assigning voters to the correct district amount to "garden-variety irregularities'' that, under federal case law, do not merit judicial intrusion into the elections process.
Democrats had argued that the mistakes, which theoretically could have affected the outcome of the race and control of the House along with it, were more significant and systemic.
The three-judge panel that turned away the appeal included judges Dennis Shedd, William Byrd Traxler Jr. and Henry Floyd. Shedd was appointed by a Republican president, while Traxler and Floyd were appointed by Democrats.
Democrats had been outnumbered 66-34 in the House but picked up 15 seats in the November elections in a wave fueled by antipathy to President Donald Trump.
Democrats tried in vain to pick up a 16th seat that would force a 50-50 split. But they were turned aside not only in the 28th District but also in the 94th District in Newport News, where Democrat Shelly Simonds thought she had a one-vote victory, only to have a final disputed ballot counted in favor of Republican David Yancey. Elections officials broke the tie in Yancey's favor by drawing his name out of a bowl.
Copyright AP - Associated Press