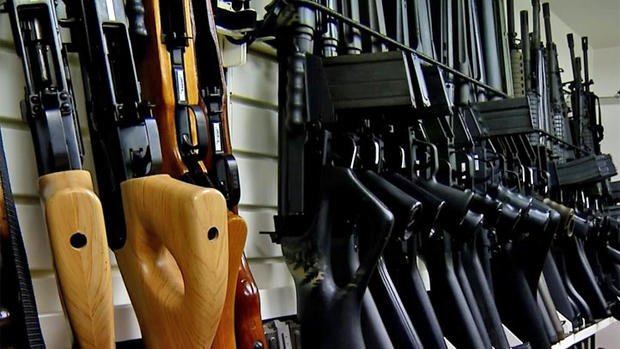 The sweeping gun control law Maryland enacted after the 2012 Sandy Hook Elementary School massacre impermissibly bans firearms that people commonly keep in their homes for self-defense, a lawyer for gun rights advocates told a federal appeals court Wednesday.

Gun rights advocates did not try to overturn most of the Firearms Safety Act of 2013's provisions, including its fingerprinting and licensing requirements for handgun buyers. However, John Parker Sweeney urged a three-judge panel of the 4th U.S. Circuit Court of Appeals to overturn two key provisions of the 2013 law: the ban on 45 assault weapons, and the 10-round limit on gun magazines.

U.S. District Judge Catharine Blake upheld the provisions last year, ruling that they serve the government's interest in protecting public safety without infringing on individuals' Second Amendment rights.

Sweeney argued that Blake got it wrong by allowing the state to ban firearms that many Maryland residents keep in their homes for self-defense, target practice and even hunting.

"If these firearms are typically possessed by law-abiding citizens for lawful purposes, then they are protected by the Second Amendment," Sweeney told the court, which typically issues rulings several weeks after hearing oral arguments.

Matthew Fader of the Maryland attorney general's office said the banned weapons are not as popular as the law's opponents suggest. He also said high-capacity magazines and semi-automatic rifles similar to those used by the military are not necessary for personal protection, and there is no evidence of anyone in Maryland ever firing more than 10 shots in self-defense.

Fader said the man who shot and killed 26 people at the Newtown, Connecticut, elementary school emptied a 30-round magazine and reloaded, allowing some children to escape before he could resume firing.

"If he'd had to change it after 10 rounds, a lot more children might have gotten out of that room," Fader said.

The law is one of the nation's strictest gun control laws. First proposed by former Democratic Gov. Martin O'Malley, it was challenged by two individuals and several organizations, including the Maryland State Rifle and Pistol Association Inc. and the Maryland Licensed Firearms Dealers Association Inc.

Activists on both sides of the gun debate attended the 50-minute hearing.

"We believe this law will save lives," Vincent DeMarco, president of Marylanders to Prevent Gun Violence, said in an interview.

Shannon Alford, state liaison for the National Rifle Association, countered: "Hundreds of thousands of people use firearms to defend their own lives every day. This law limits their ability to do that."

Copyright AP - Associated Press