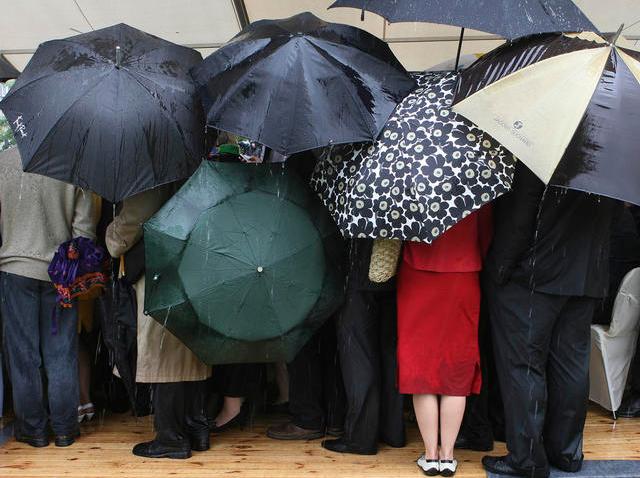 About an inch of rain has fallen across the Washington region since Sunday evening, and another inch is possible throughout the day Monday, putting an early damper on the National Cherry Blossom Festival.
But never fear, tourists will have plenty of sunshine to marvel in the glory of the Tidal Basin's blossoms by the end of the week.
An area of low pressure along the eastern seaboard will continue to give us a chance of rain through midday Tuesday, according to News4 meteorologist Tom Kierein. Winds could increase through the afternoon and into Tuesday, and they may be gusty at times.
Since the ground is already saturated, flooding is a concern. The National Weather Service issued a coastal flood advisory until noon Monday for both the D.C. and Baltimore areas. Click here for all the watches and warnings.
The rain, however, should taper off by midday Tuesday, and a big change is in store starting Wednesday and continuing through the weekend. Beautiful, sunny weather is expected with rising temperatures -- perfect for peak cherry blossoms.
Speaking of the blossoms, Kierein said the rain shouldn't harm them too much. Since the blossoms aren't in full bloom yet, they'll be better protected from the rainy weather. When the buds are new they are very strong and should hang on.
Click here to enter our weather section for updated forecasts, video and more.
And don't forget to send us your best cherry blossom pictures! E-mail them to isee@nbcwashington.com.