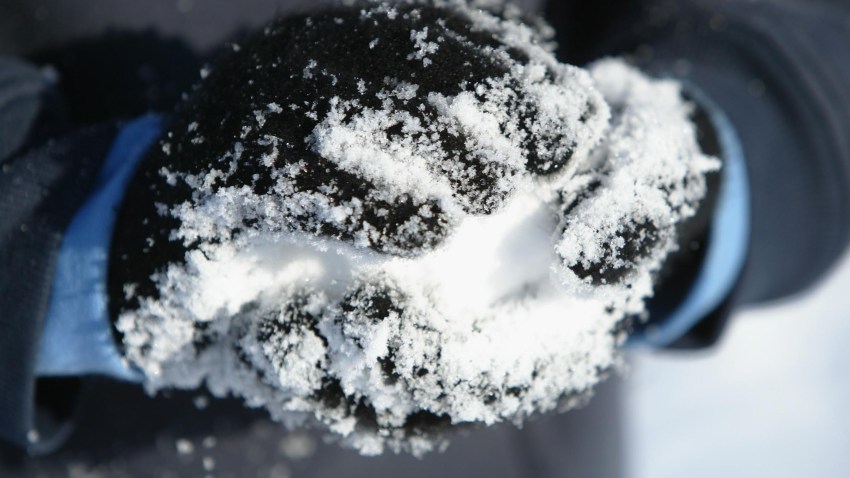 Two local D.C. papers have received two different letters claiming that, yet again, a snowball fight has erupted into a strange run-in with D.C. police.

Washington City Paper posted a letter from a woman who said she witnessed the snowball fight.

The letter, which she sent to D.C. Council members -- claims that just after 2 a.m. Wednesday, D.C. Police responded to Wonderland Ballroom in Columbia Heights at 11th and Kenyon Streets.

This is an anecdote from the woman's letter explaining what she saw next:


We soon saw Police grab random people out of the crowds on each side of the street, and they quickly had a man and a woman in grasp. While watching from the curb after being screamed at by the Officers to get up on the non-existent curb, we watched as the officers had one person from each side of the street laying over the truck of the Police car. While asking what they were arrested for, we were told to go away. We only initially saw the gentleman that was bent over the truck, but upon closer inspection, we found that we knew the woman that was being detained. People in the crowd that we were forced into mentioned that the police had been rough with her, and considering that each officer was easily 6'0" and the woman was my size and frame, 5'2" and petite, it was completely unnecessary.


The Washington City Paper said they have confirmed the arrest with the 3rd District Police and have spoke with police and the arrested woman's roommate about it.

The DCist posted another letter explaining that a snowball did hit a D.C. police officer's left shoulder but that he couldn't have known who did it.


This policeman, an officer Fitts (Badge: 2548), then followed a couple for half a block south on 11th St before deciding that they were not the ones who hit him. Fitts then returned to Wonderland and randomly pulled a woman from the crowd, arresting her. He would not state the charges or the reason why he arrested her. She was put in handcuffs and forced against a police car. Mind you, the officer was hit before the snowball fight had broken up, and when there were at least five snowballs in the air from each side of the street at a given moment. There's no way he could have singled this woman out as the one who threw the snowball that hit him.


The letter claims the crowd broke out in unison cheering "let her go."

At this point though, nobody knows whether the woman has been let go or not.

Last December D.C. police made headlines after one of their officers pulled a gun out on people who were snowball fighting on U Street.
Both incidents will surely leave people scratching their heads and, sadly, make them think twice before throwing a good snowball.