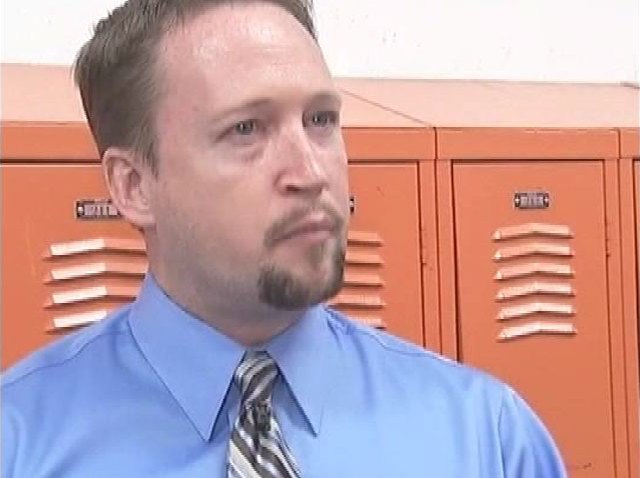 A third suspect in the slaying of a D.C. middle school principal is expected to plead guilty Tuesday afternoon in Montgomery County, Md., Circuit Court, WTOP reported.
Joel Johnson will plead guilty to being an accessory after the fact in a felony murder, according to court records and sources.

With the reduced charge plea arranged with prosecutors, Johnson would face a maximum of five years in prison. But the sentencing guidelines for someone with his sparse criminal background could be as low as six months.
Alante Saunders, then 19, and Betts connected via a sex chat line April 14 and agreed to meet, authorities said. Betts agreed to leave the door unlocked, and Saunders showed up with three other teenagers and a gun, intent on robbing Betts, authorities said.
Brian Betts, principal of Shaw Middle School at Garnet-Patterson, was found dead in his Silver Spring, Md., home April 15 after he failed to show for work.
Saunders pleaded guilty to felony murder during the commission of a felony -- robbery -– and was sentenced to 40 years in prison. He'll be eligible for parole in about 20.
Sharif Lancaster pleaded guilty to robbery and using a gun during a crime. He faces up to 15 years in prison on the robbery charge and up to 20 years on the gun charge.
Another teenager has been charged with murder, and the mother of one of the suspects was charged for using at least one of Betts's stolen credit cards.