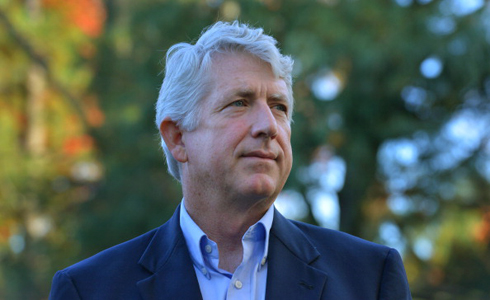 This will still likely drag on for weeks, but Democrat Mark Herring was officially declared the winner Monday of the Virginia Attorney General's race with just a 165-vote lead out of more than two million votes cast over Republican Mark Obenshain -- 1,103,777 to 1,103,612.
If the result holds up, Democrats would control all five statewide offices -- governor, lieutenant governor, attorney general, and the two U.S. Senate seats -- for the first time in a generation, since 1969 when Democratic politics were very different. In states like Virginia, they were culturally conservative and dubbed Dixiecrats for the most part. It would also be the first time a Democrat was elected attorney general since 1989.
That represents a significant shift in the politics of Virginia, a state that had been traditionally conservative. Before President Barack Obama won Virginia in 2008, no Democratic presidential nominee had done so since 1964, when Lyndon B. Johnson of Texas swept most of the country following John F. Kennedy's assassination a year earlier.
The seeds of Democratic change were planted with sweeping demographic changes, especially in the northern part of the state, first beginning to take hold when business executive Mark Warner won the governorship in 2001, followed by then-Richmond Mayor Tim Kaine -- who, like Obama, is a Harvard Law graduate -- won the top job in 2005. Kaine and Warner now serve alongside each other as U.S. Senators.
It also raises major questions about the Republican bench in Virginia. There is now no obvious candidate for governor when the office opens back up in 2017. Virginia governors can only serve one consecutive term by state law.
But this race is far from done. With a margin of less than half a percent in Virginia, which this is, Obenshain can call for a recount within 10 days and the state has to pay for it. Obenshain is expected to do just that.
His campaign manager already indicated that three of the four races decided in the U.S. by less than 300 votes have been overturned.
The certification board's chairman voiced concerns because of a "lack of conformity" with the results.
"My vote to certify this election will be with question," board member Charles Judd said. "I'm concerned with the integrity of the data."
The state now finds itself in the awkward position of having two candidates with transition teams ready to step in to assume office in the new year.