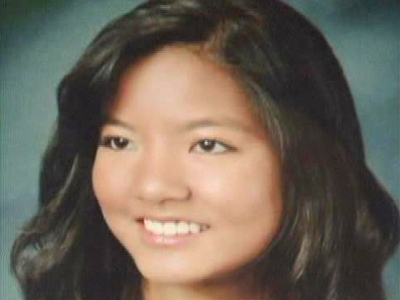 The investigation into the slaying of 19-year-old Vanessa Pham is in its fourth week, and it's got an audience outside Fairfax County, Va.
Former Montgomery County, Md., homicide Detective Rich Fallin wants to made it clear he is on the outside looking in and does not want to second-guess Fairfax County, Va., investigators, but he has some strong gut feelings as to who investigators might be profiling as Pham's killer.
The rising college sophomore was stabbed and killed in broad daylight and was found behind the wheel of her car near Route 50 and Williams Drive.
Fallin believes the fact that Pham was stabbed suggests the killer may have been a woman.
"Women tend to like to use knives," he said. "A man wouldn't have to use force. He wouldn't have to stab her so many times. A man might be more willing to cut her throat and choke her."
Fallin also noted the tight timeline leading up to Pham's death:
At about 3 p.m. June 27, a security video camera recorded Pham's white Toyota Scion entering the Fairfax Shopping Center. Pham then made a quick visit to a nail salon.
At 3:09 p.m., she used her cell phone to update her status, saying she just got a job as a nanny.
About 13 minutes later, her car left the shopping center after sitting for 40 seconds at the Gallows Road exit before turning right.
Ten minutes later, a passing motorist noticed a car driving erratically.
Police then found Pham dead behind the wheel.
That short window of time suggests to Fallin that someone may have been angry with Pham and hid in her car.
Fallin also theorized that the killer may have been someone Pham knew.
He also believes the killer has been lucky and that someone probably saw the killer and didn't realize it.
---
Fan, Follow and Text: Get the latest from NBCWashington.com anytime, anywhere. Follow us on Twitter and Facebook. Sign up for our e-mail newsletters and get breaking news delivered right to your mobile phone -- just text DCBREAKING to 622339 to sign up. (Message and data rates may apply.)